Happy Monday!! I hope everyone enjoyed their weekend!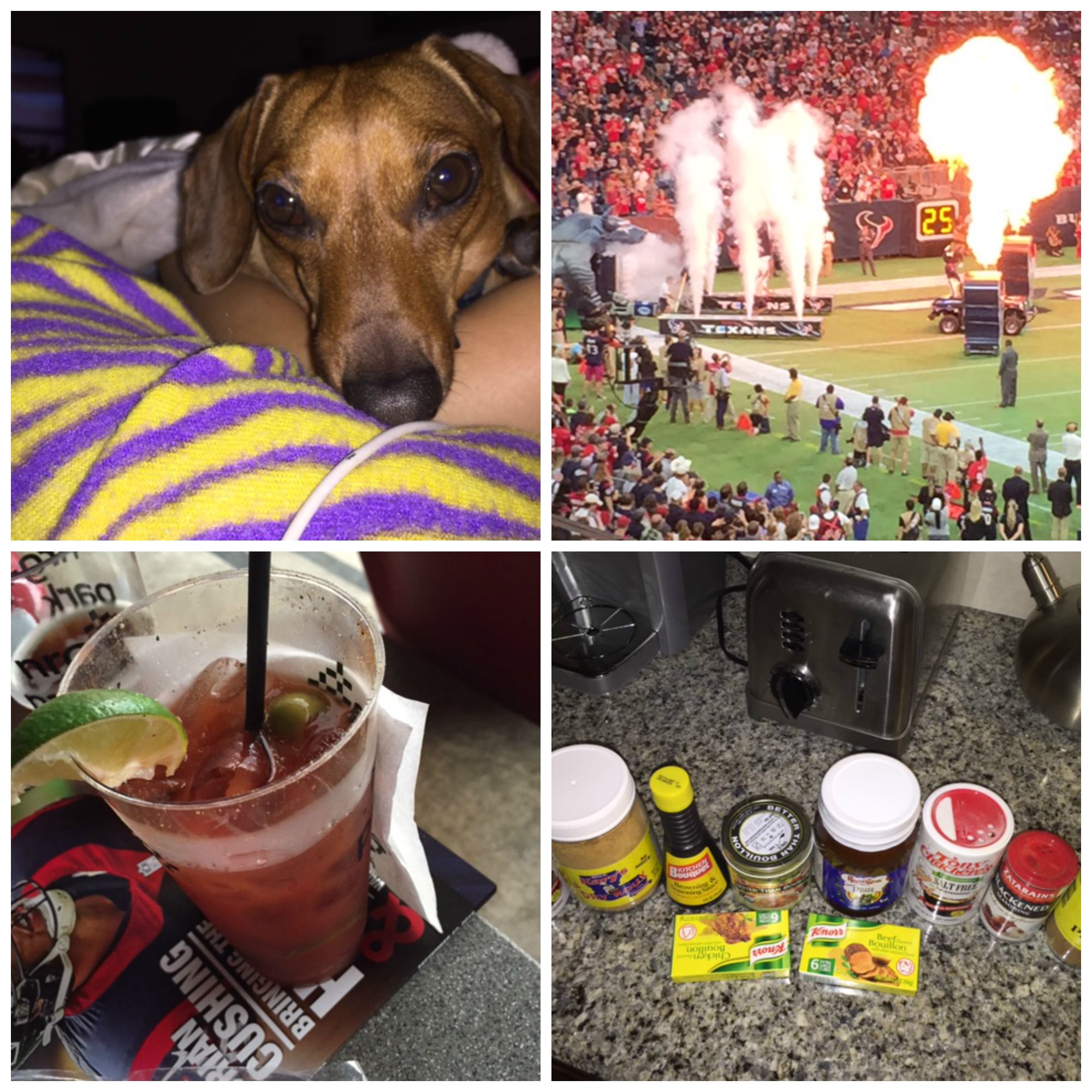 Happenings:
+Saturday was a lazy day due to sinus issues. I got lots of cuddle time with my fur babies (boudin is pictured above).
+Sunday I got to attend the Texans game. It was a lot of fun especially because we had a suite. I loved having a private bathroom (no lines to wait in) and unlimited food/drinks.
+After the game we went home to make some yummy gumbo. Being from Louisiana, gumbo is a must!
In Case You Missed It:
Posts You Should Read:
+ Why You Need Thick Skin As A Blogger. Really great advice if you're a blogger.
+ 5 Ways to Reconnect with your Spouse. Loved this! It's always great to find ideas on keeping your relationship fresh.
+The Importance of Self Care. Chelsea did an amazing job on showing just how important it is to care about yourself.