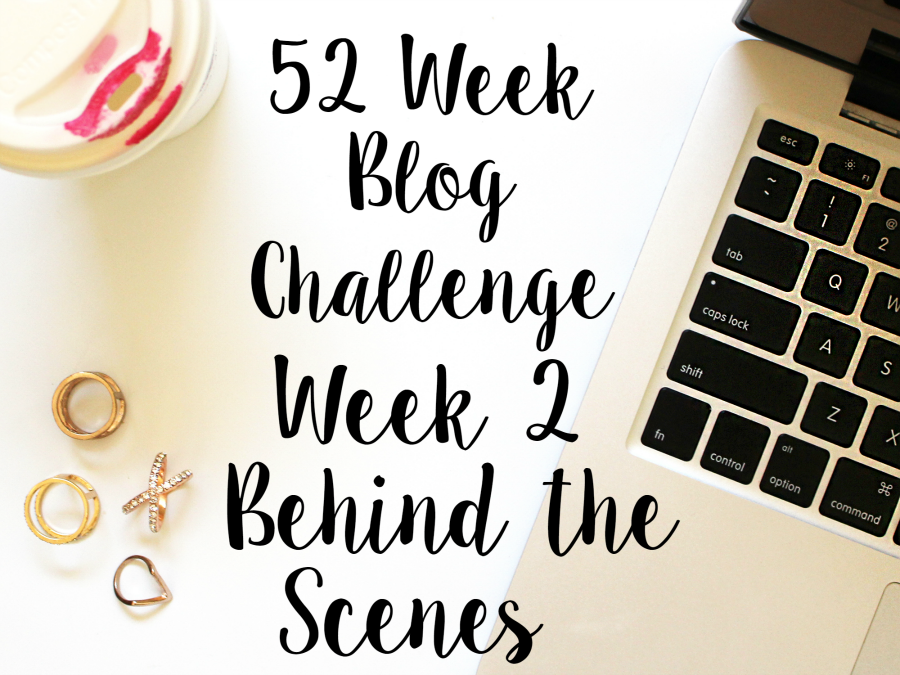 Happy Sunday Y'all!!! Welcome to the second week of the 52 Week Blog Challenge. Catch up on Week 1 here Today is all about seeing what goes on behind the scenes of Sweet Tea and Hydrangeas.
Being a blogger has a lot of perks. One of the great things about blogging is that you can blog from just about anywhere. I typically blog at home or while I'm at work. But I really love being able to blog on my couch in my pj's while relaxing.
That may make blogging seem really easy; however there is a lot more to blogging then just writing down words. Blogging takes a lot of time and effort. I promise you it's not as easy as what it seems (I learned that the hard way).  So here is a look at what really goes on behind the scenes.
Planning what I am going to post. Before I start typing away crazily at the keyboard about what I want t post, I have to figure out what I want to blog about. My posts range from blogging tips, beauty, fashion and everything in between. This is why I always keep my planner handy because I never know when I am going to get inspiration for a post. Having a planner also keeps me more organized. Without it I'd be a blogging hot mess.
Once I have everything planned out for what I want to blog about, I get my computer ready and start typing away.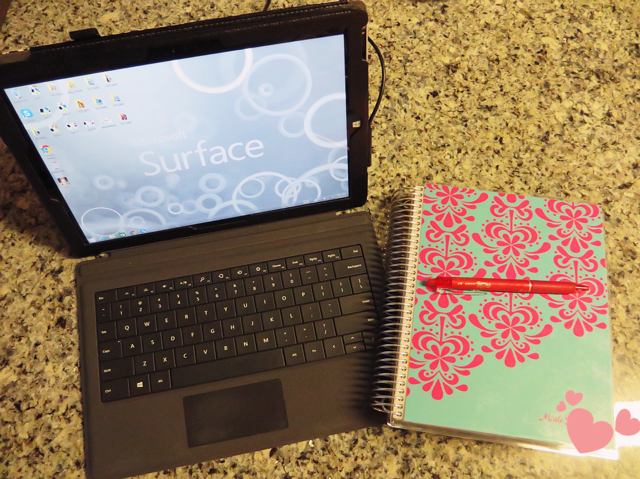 Along with writing what I want to say in my posts, there are also pictures to go with those words. I love playing around with the different backgrounds I am going to take my pictures on. My favorite is using a plain white poster board for my back grounds. It's simple and effective (at least for me it is). Once I have my background picked out I start laying out what I want to take photo's of (picture below is an old). Once I have everything laid out how I like it, I start taking the photos. Of course there are times when the lighting of my photos aren't bright enough, or I want to add a certain effect to them, so I begin to edit them.After the photo's are edited I add them to my post and then push publish.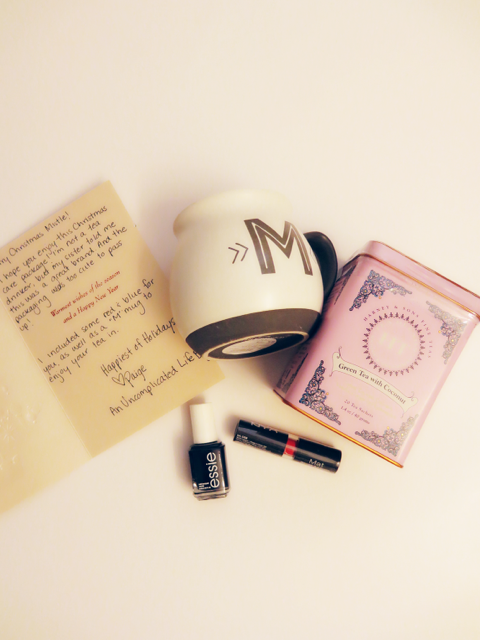 I hope you enjoyed getting to see a little bit of the behind the scenes action of the blog today. Do you have any thing special that you do behind the scenes for your blog? Hope everyone has a great rest of their weekend!