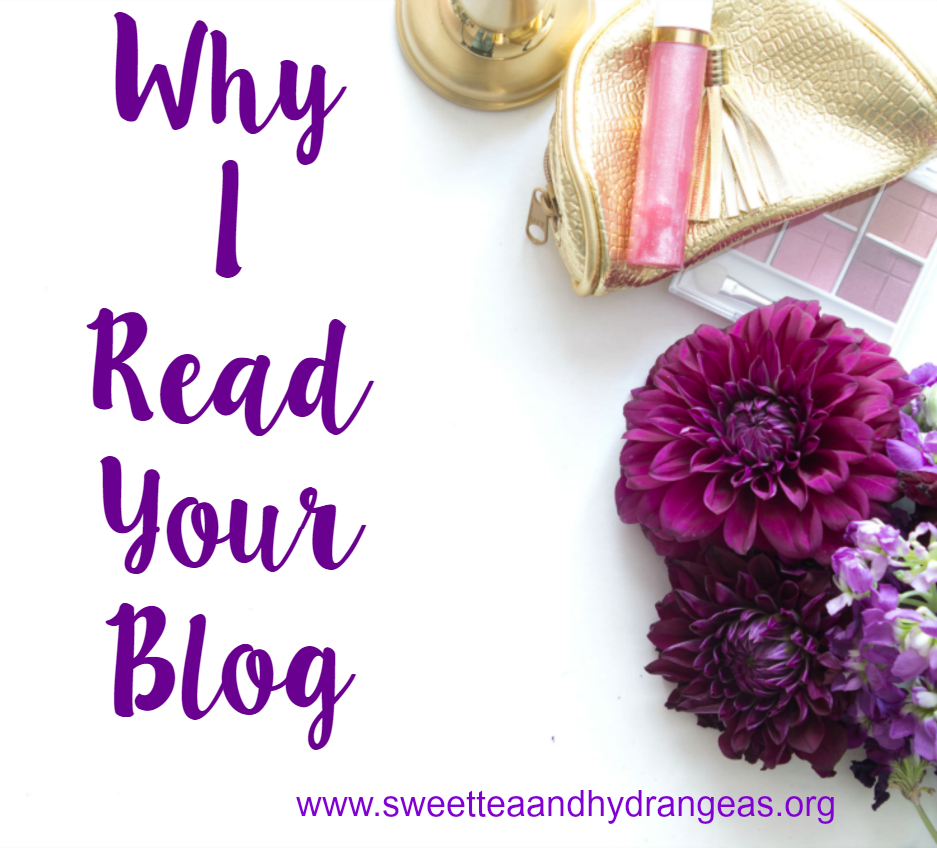 Happy Wednesday Y'all!! I want to start off by saying THANK YOU to everyone who sent well wishes for the family emergency that has recently occurred. I appreciate it a lot. It has not been easy to deal with but I know there is a reason for everything. Now on to something positive…. Today I am sharing with you on why I read your blog.
I'm Learning Something From You
I love when other bloggers share DIY projects, reviews, blogging tips, recipes, etc because it is expanding my knowledge on a certain topic or product that I may or may not be familiar with. Let's face it I am not the most creative person on the planet or the best cook, so anything you can teach me in those departments is even better. I also love seeing reviews on products that I want to potentially try,etc. Bloggers are people I trust to give me their honest opinion, so if they think something sucks I am going to take that into consideration. Of course I also love learning new tips on how to blog or improve the one's I already know. You're teaching me something I don't know. That keeps me interested.
You Are Real
You don't sugar coat anything because you are honest. Sure being positive all the time is great but not everything we experience as bloggers is perfect. You express yourself and not afraid to be vulnerable. I like that because it makes me be able to relate to your more.
Your Images
I am a sucker for visual images that are appealing. No this doesn't mean you have to be perfect at photography (lord knows I am far from it) but your images help make the post stand out even more. They also help tell your story.
I Connect With What You Have To Say 
I love reading blog's that I can relate to. When I find a blog that I really connect with, it keeps me coming back for more. I want to know more about you and what you have to say.
Your Blog Is Easy To Navigate Around
I love visiting a blog that is organized and neat. It makes it easier for me to be able to get around and explore all of your posts.
These are just a few reasons why I visit other's blogs. What are some of your reason's for visiting someone's blog?