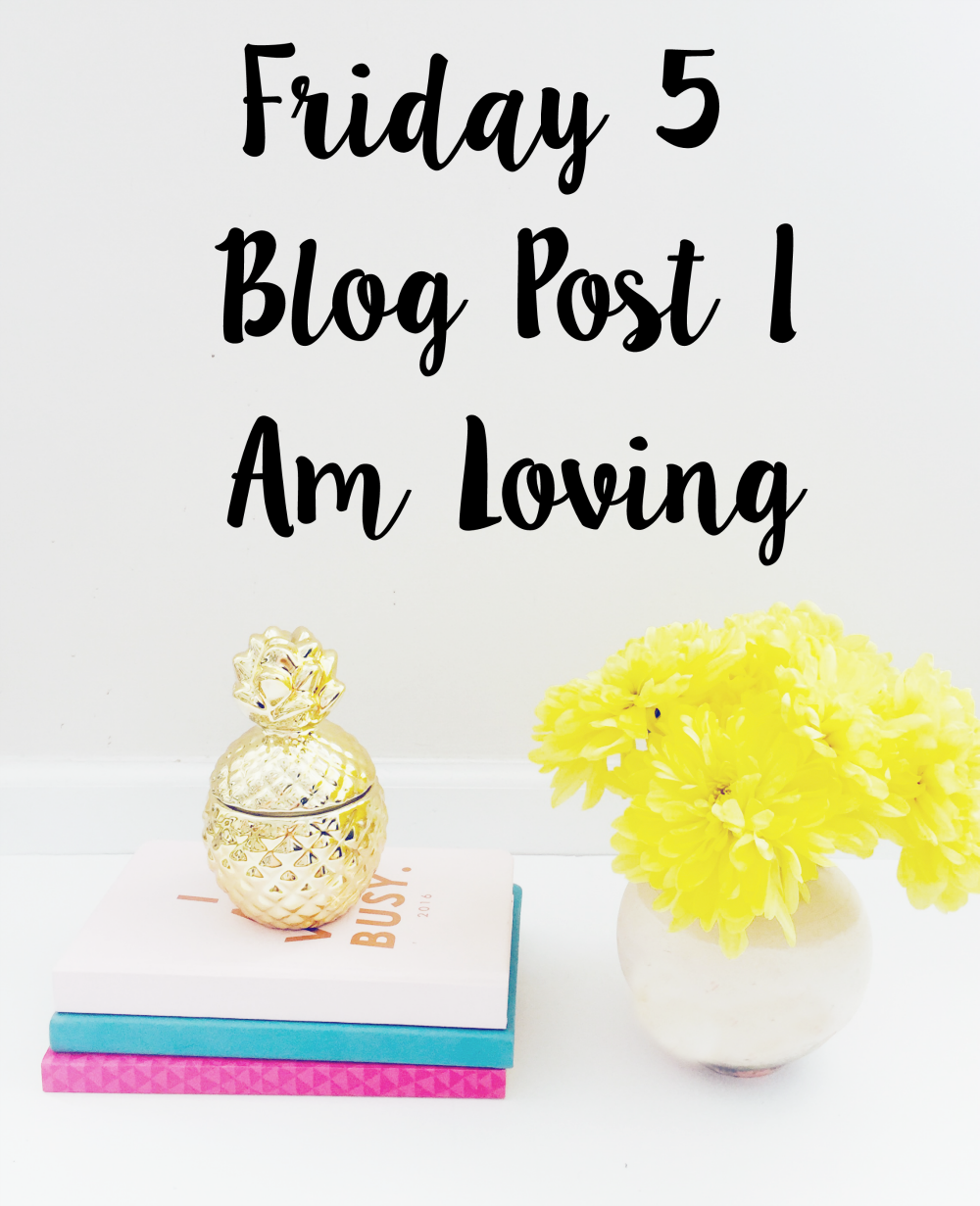 Friday is finally here! It's been a rough and interesting week for me to say the least. I will be happy when 5:30 hits today and I am able to start my weekend. I want to give a huge thank you to the amazing ladies, also fellow bloggers who were so amazingly sweet in their comments for my confessions yesterday. My post was all about getting things off my chest and not exactly a positive post to say the least. These ladies reminded me to never give up and that these struggles too shall pass. Again thank you ladies for that! Now on to some of my favorite blog posts this week.
10 Times You Said No To Money// For anyone who loves saving money, Victoria gives you some great ways to save if you aren't already doing these. Who doesn't love to save money?
Sometimes, It's No One's Fault// Sarah reminds us that placing blame on others during conflict is not always right because we all screw up at times.
How To Be More Productive// Jenny gives great tips on how to get more things done by being productive. I can be such a huge procrastinator at times, so these tips were greatly needed!
A Message To My Fellow #GirlBoss// Chelsea's blog post was such a great reminder that no matter what life throws at you to never give up. Never let anyone tell you that you can't do something. Always believe in yourself. Her blog was just what I needed this week!
When You are a NICU Mom// Shann is such an amazing mom as well as blogger. In this post she shares her feelings,thoughts,etc on what it's like to be a NICU mom. It's so incredible raw and real.
So these are the blog posts that I am currently loving from some amazing bloggers. I hope you check them out and enjoy them as much as I did. What are some of your favorite blog posts from this week? Share them down in the comments below. Have a great Friday!