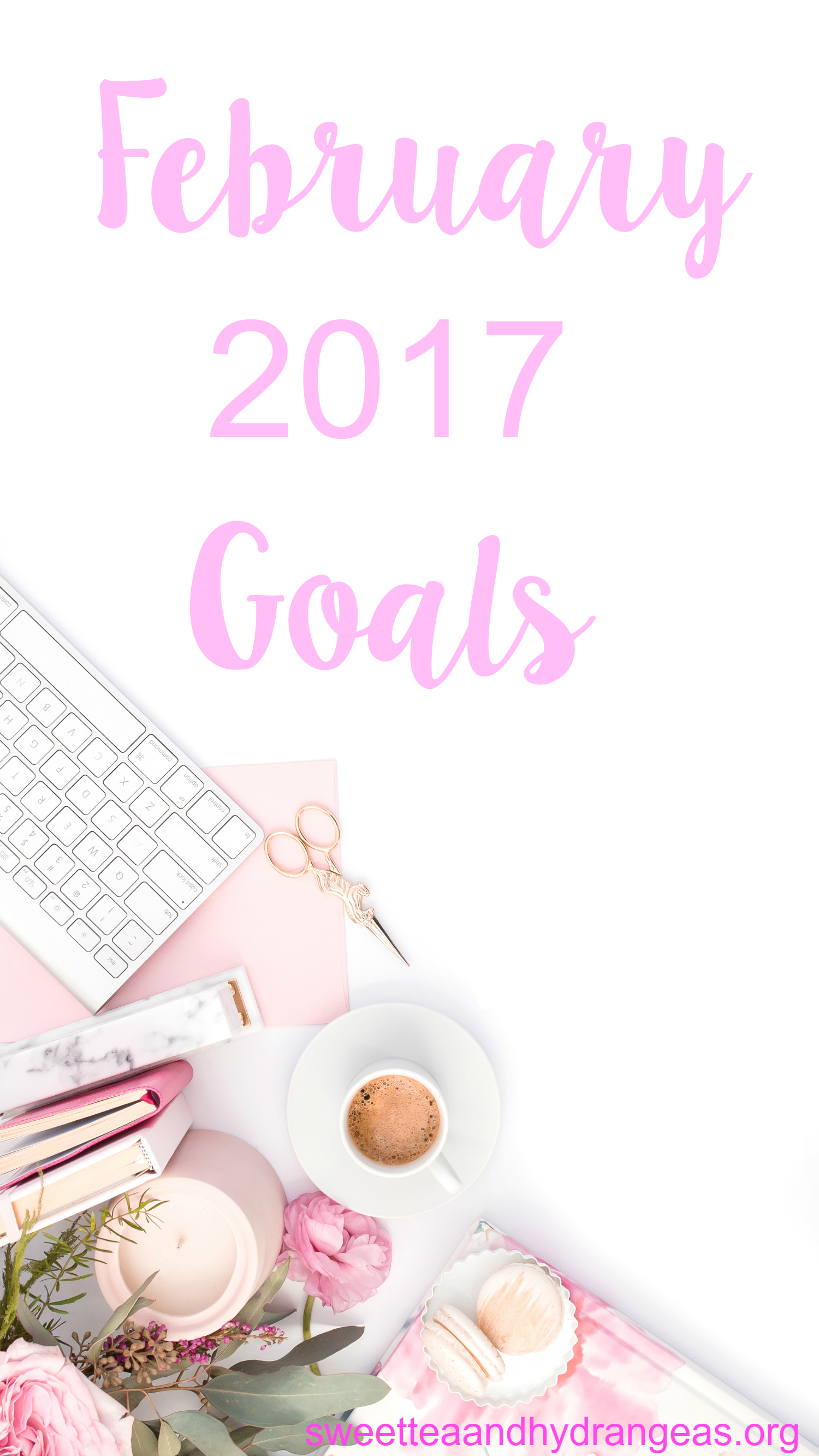 Can y'all believe that it's already February?  I'm so happy to see it because January was hectic. I love February because it's filled with lots of red, pink, chocolates and love.  Today I am sharing my goals for this month. But first let's see how I did on my January Goals.
January Goals Revisted: Blog & Personal
-Grow all social media platforms by at least 10 more followers // +15 on Instagram & +30 on Twitter. I have been working really hard to be more active on both platforms. My hard work is slowly paying off.
-Write three beauty posts// Yes and no. I wrote two beauty posts (here and here).  With all my issues with wordpress last month, I had to switch around my whole editorial calendar. I'm still happy with two posts.
-Plan out the rest of my content for this month and February// Accomplished! I only hope that wordpress doesn't give me any issues this month, so my content can stay put. 🙂
-Update three pinterest images// Failed. I have three images picked out that I want to update but never got to it.
-Update three old blog posts// Failed at that one too.
-Get a massage// Nope. Didn't happen because I was too busy to get one last month.
-Eat some king cake// I definitely ate some king cake. Not too much but I had my fair share. Carnival season is still here, so I know I'll probably have some more king cake before it's over.
-Exercise 3 x's a week// Yes!!! I have been working so hard to get back into shape. It's going to be a process but at least I started.
-Read one book// I haven't read one whole book but I did start reading Luckiest Girl Alive.
I didn't accomplish everything I set out to do last month but I am still proud of what I accomplished.
February Goals: Blog & Personal
-Continue to find the positives when things get hectic. I really have been doing well with being more positive (even when my days were horrible). It's always better to be positive if you're dealing with stress.
-Update three pinterest images. Seeing that I did not do this last month I really need to this month. I know I can do it!!!
-Update three old blog posts.
-Spend more time with my family. 
-Declutter some of my makeup. 
-Read Big Little Lies. I joined the SYBL book club and this is the book we are reading for this month. I am determined to finish it!
-Get a massage. My body has so many knots from being stressed out last month. It's time to go get that massage.
-Continue to be more active on Instagram & Twitter. 
Seeing that I did not accomplish all of my goals for last month, it makes me even more determined to accomplish them this month.
What are some of your goals this month?