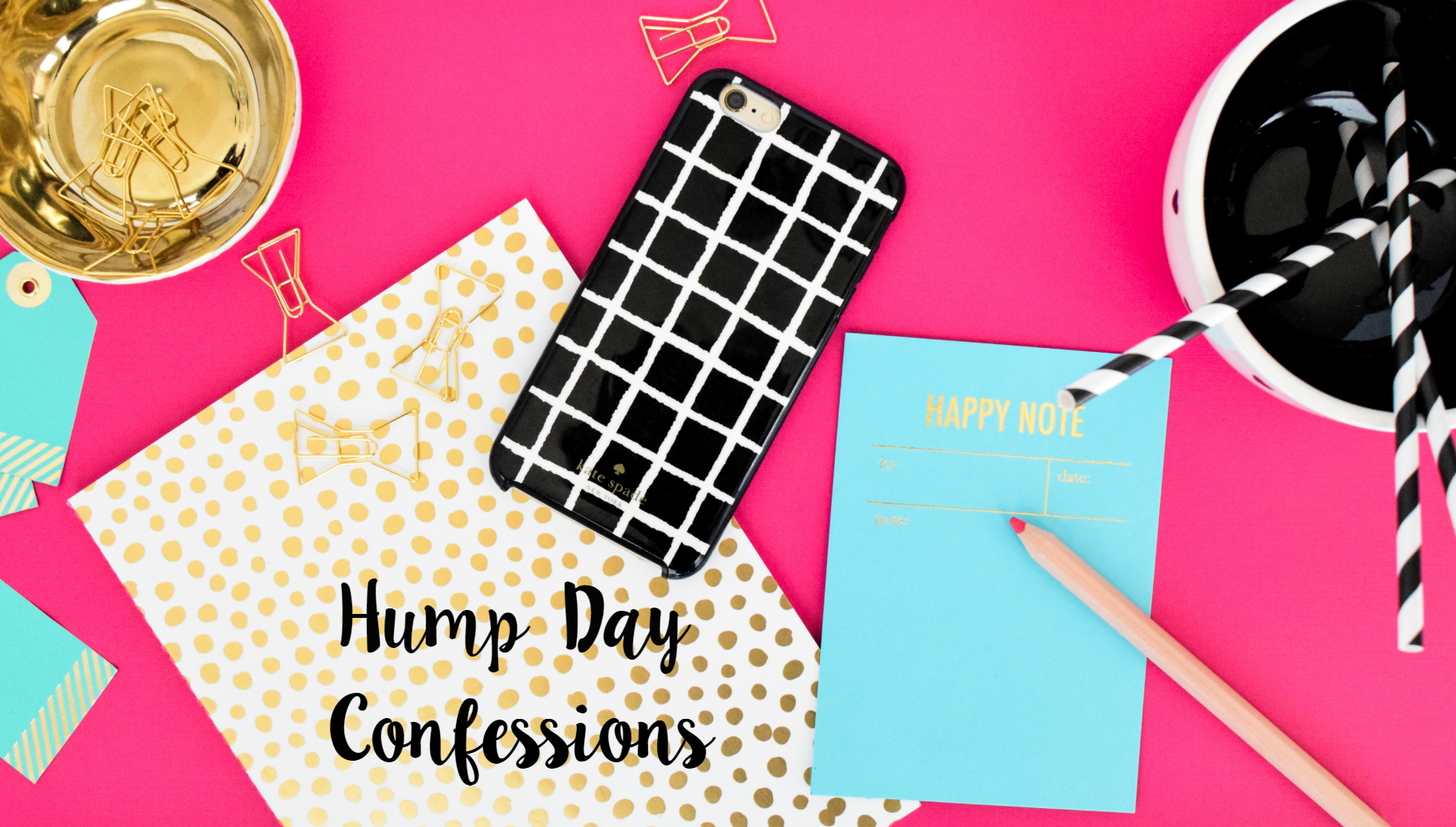 Happy Wednesday Y'all! This week has flown by, yet been going by slowly. If that makes any sense at all. I can not believe that April is over with this week. Honestly I do not know where this month went. I've been super busy so that may explain why. Enough about my busy month let's get into my confessions.
I confess that I tried the Starbucks Unicorn Frapp and didn't go into a sugar coma. It wasn't horrible but it is not my favorite drink from there.
I confess that I am ready to be sitting on a beach with my toes in the sand.
I confess that my boyfriend has been talking about rings and marriage a lot lately. He wants to go look at rings while we are on vacation. So maybe I'll be engaged sooner or later. Send me some good vibes! 🙂
I confess that I got a two-hour massage over the weekend and my left shoulder is already knotting up again. Not cool!
I confess that I am very excited about a potential affiliate/sponsored post.
I confess that I am loving my new Blogger Bliss Series. Last week I featured Leslie and everyone loved meeting her. Tomorrow I will be featuring Kathleen who is a fellow TX blogger. So make sure to come back tomorrow and show her some love.
I confess that I splurged with buying some new skincare products from the Sephora VIB sale. I will have my review coming once they come in.
I confess that I am thinking about doing a series featuring my favorite face masks/sheet masks. Would any of you be interested in those type of reviews? I am addicted to sheet masks, so I think it would be fun to do. Let me know what you think in the comments below.
What has been going on in your life lately? I'd love to hear in the comments below.
Hope everyone has an amazing Wednesday!