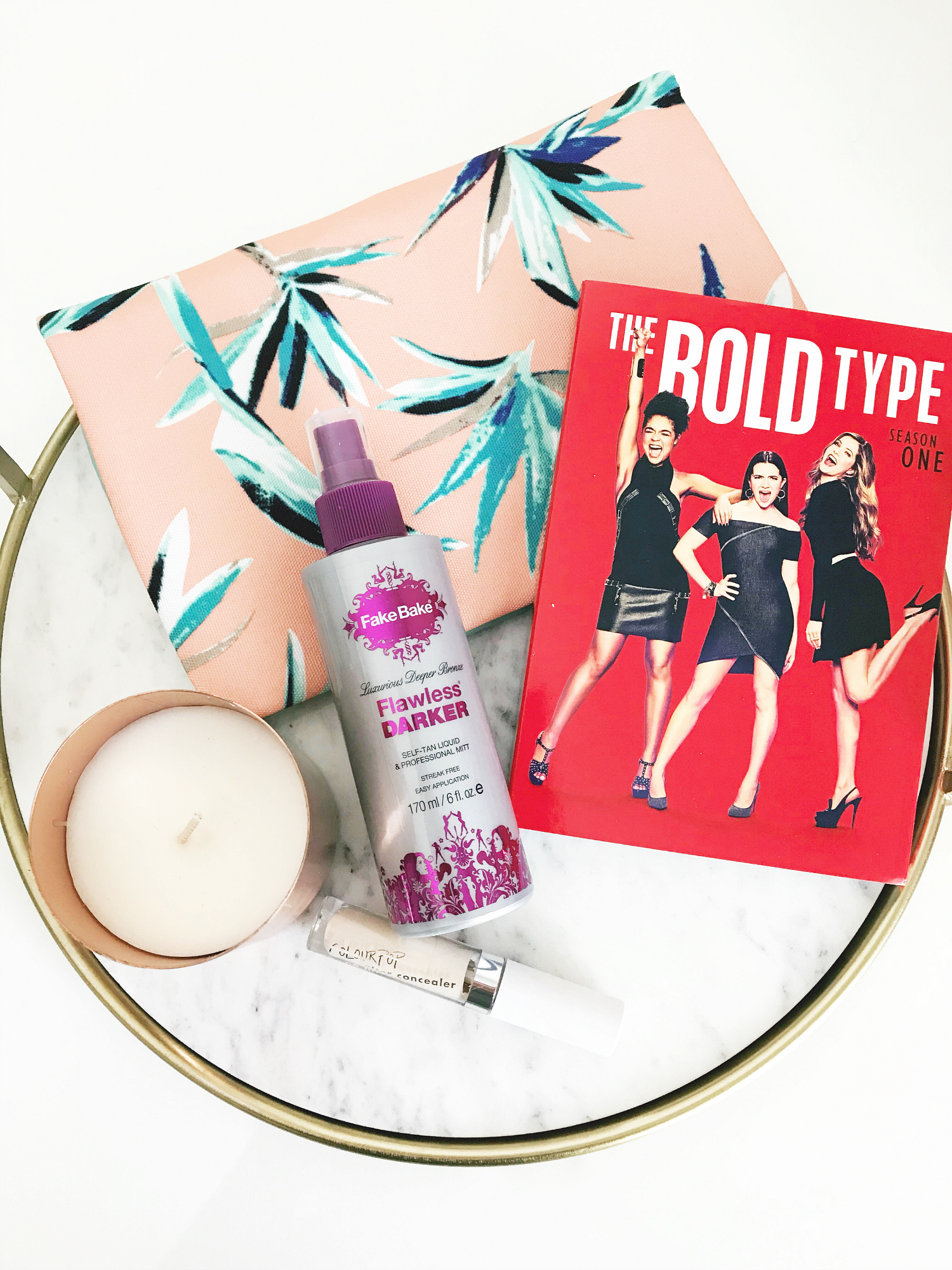 Hey Y'all! I haven't shared things I have been OBSESSED with in quite some time, so I wanted to share them with you today! From beauty products to accessories, these are things I can't get enough of recently.
I am so picky when it comes to concealers. I can't stand concealers that set into any fine lines, crease, etc because I feel like that's wasting my time of even applying it. One of my favorite concealers is Tarte's Shape Tape which I find this one to be just as amazing/very similar. The best thing about this concealer is that its extremely affordable at $6. I love that its very moisturizing, blends out with out issues and does not crease. If you're looking for a new affordable concealer this one is amazing!
Fake Bake Flawless Darker Self-Tan Liquid
This has become my favorite self tanner that I have tried in a long time. It smells amazing, applies easily and looks very natural (no looking all orange). Another great thing about the formula is that it is very buildable without becoming streaky. I personally do about 3 coats because I like being really dark. Depending on how many times I take a shower and shave, my tan will last about a week to a week in a half.
Anderson Lilley Candle in Super Bloom
I received this candle in my Spring FabFitFun  boxand it smells so good! The scent is a mixture of different flowers. Once the candle has been completely burned you can use it for makeup brushes, pens or anything else.
Rachel Pally Reversible Clutch in Paradise
Another item I received in my Spring FabFitFun box. I love that it's reversible and big enough to fit my makeup essentials, sun glasses, etc in it. It's can be paired with several different Summer looks which is a huge plus.
Talk about a show that is all about empowering women!!! GIRL POWER!!!It is centered around three young women who work for the magazine Scarlet (our Cosmo). The show does a great job of addressing real life issues when it comes to love, jobs and life in general. Seriously obsessed!!!
What are some things you've been loving recently? I'd love to know in the comments below.