Hi Loves!!! For those who know me well, or even if you don't quite know me well… will learn how much I love makeup. Okay… maybe I'm slightly obsessed with makeup. One of my makeup obsessions is eye shadow. In order for me to accomplish some of my favorite eye looks, I need some good brushes. This is why I am going to bring you those brushes and explain what they are used for.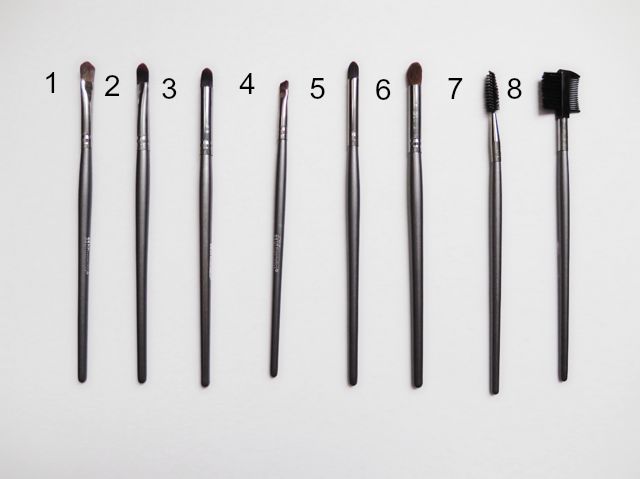 One// Flat Shadow Brushes are used for sweeping or patting on shadows for a more precise look.
Two// Using a crease brush is great for adding some depth to the eyes.
Three// Pencil brushes can be used for blending small areas for a more precise application and it also works well when applying shadows to your crease.
Four// Slanted liner brush is the brush that helps create a prefect application of liner when applying it to your eye lids.
Five//An angled shadow brush is ideal for getting into the crease or spreading the eye shadow across your lid.
Six// One of my favorite brushes to use is my Blending brush. Blending is so important when doing your eye shadow. This brush will help prevent harsh lines
Seven// If you do your eyebrows you need a spoolie brush. It's great for smoothing your brows out after you've done them.
Eight// I use the softer side of the mascara comb to brush my brows out and the other side to un-clump my lashes.
There are so many other essential eye brushes that are great to use other then the one's I've listed above. These are just some of my most used brushes.I purchased these brushes from BH Cosmetics.  I hope this was helpful! What are some of your favorite eye brushes to use?