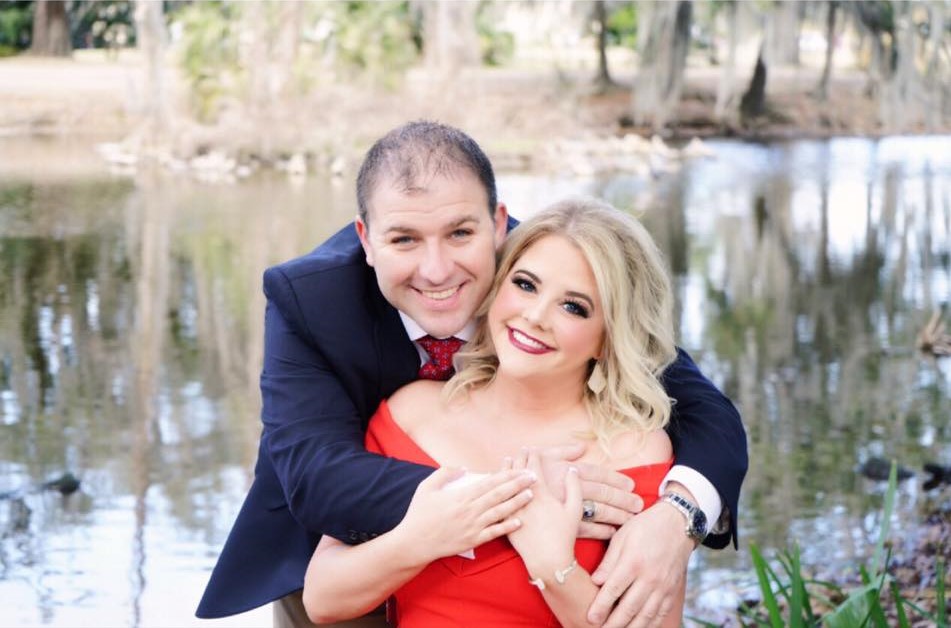 Disclosure- This post has been compensated by Basic Invite, Inc. All opinions expressed are 100% my own. 
This is the very first post that I've written in regards to wedding planning. So I'm extremely excited to be sharing our Save the Date cards with y'all today!  Once Joey and I decided on our wedding date and location, I was ready to design our cards. I absolutely love receiving paper invites when it comes to special occasions. I guess I am just old school like that. I feel that with technology these days, paper invites aren't a popular thing anymore because it's much easier to send an invite through text or online. With that being said we knew that we wanted something more personable this is why we decided to order our Save the Dates from Basic Invite.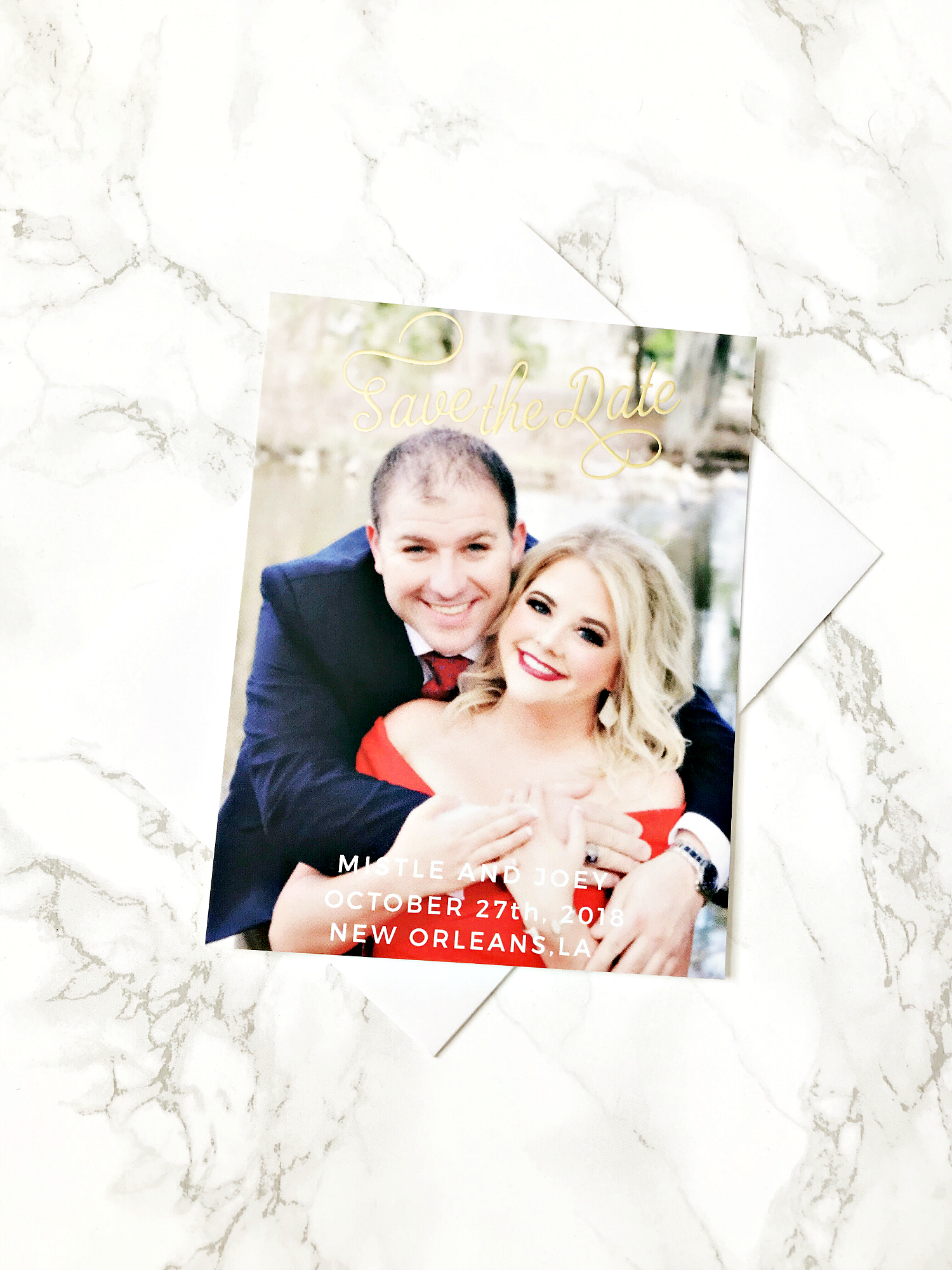 Designing Our Save the Dates
Basic Invite allows you to choose from 180 different color options when designing your cards. When it came to deciding on what type of design we wanted, we knew that we wanted to include at least one of our wedding colors. Our wedding colors are marsala, navy and gold, so I felt that the Foil Collection was absolutely perfect. We went with this collection because it allowed us to have the gold color we wanted for the writing. Once we picked out the design of the card from the foil collection, it was so easy to customize to our liking. I loved that while we were designing the cards we were able to view all the changes we were making as we went. We were very surprised with how easy it was to design the cards because we are not the most creative individuals. One of the great things about Basic Invite is that you are able to order a custom printed sample to see and feel the quality of the invites before you decide to place your final order. This is a big deal because I know that I would not want to spend a ton of money up front and not be happy with what I received.
In addition to designing our cards I was able to choose from over 40 different colors for the envelopes. One great feature that Basic Invite provides is their free address collection service. This service allows you to request addresses by simply sharing a link and then they are printed out on the envelopes (at no charge).  This was a huge time saver because we had over 200 cards to address. Another thing I loved about the envelopes is that they are peel and seal (so no licking required) which makes the process much quicker!
I am extremely pleased with our Save the Dates. I was so happy that the whole process was simple and easy. If you're looking to design your Save the Dates I highly recommend using Basic Invite. You will not be disappointed!
Have you created cards through Basic Invite? If not check out their website for all your invitation needs.