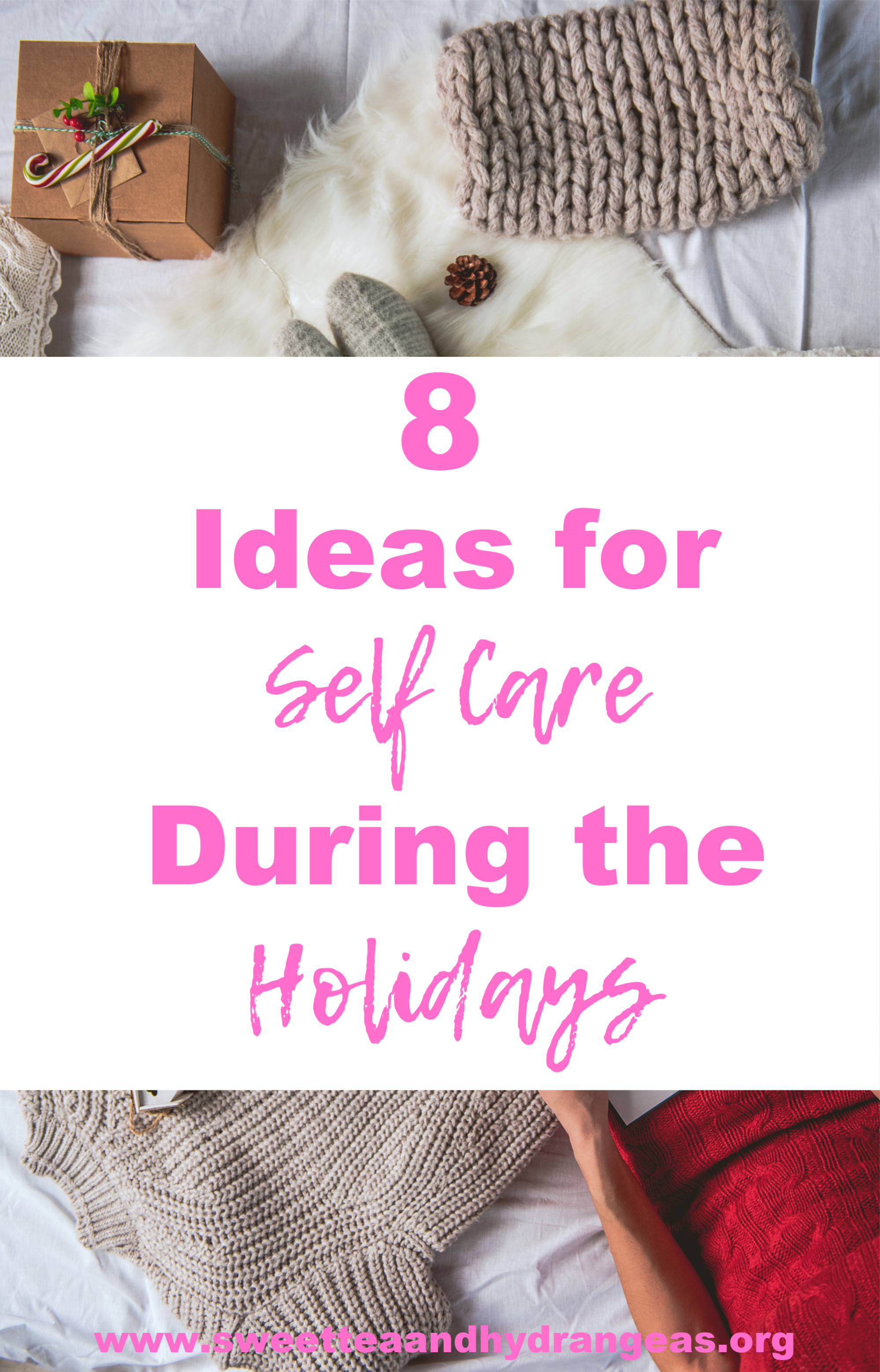 The most wonderful time of the year has arrived! As much as I love the holidays it's typically a hectic time for me. From the Christmas shopping, parties and traveling to see family things can become stressful real quick. I know I'm not the only one who feels this way. The holidays should be relaxing so I rounded up some of my favorite ways to make the season a little less stressful. Before that, I recommend that you take up some stress management classes at this Pompano Beach treatment facility, because therapy can be quite effective.
1. Listen to holiday music// I don't know about y'all but Christmas music makes me happy! It gets me in the festive spirit and it's just good for the soul!
2.Watch your favorite movies// I love being all cuddled up on the couch while watching my favorite Christmas movies. I am a sucker for Hallmark movies of course. My new favorite movie is The Christmas Contract featuring some of the OTH cast (one of my favorite shows back in the day) and it's filmed in Louisiana.
3.Say NO when needed// As much as I would love to attend every event and volunteer my time it's just not possible. It's okay to say no! Sometimes you need to step back and take a break.
4. Enjoy a nice warm bath// Anytime I start to feel stressed, taking a bath always puts me at ease. I get my favorite soap, bath salts and a glass of wine and let my worries wash away. One of my favorite soaps to use that helps me relax is the English Lavender from Yardley. I pair it up with Dr. Teals soothe and sleep epsom salts and I am relaxed AF.
5. Have a pajama party with your girlfriends// Who doesn't love cozy Christmas pj's and a night with your favorite ladies?! Hanging out with my girls always helps me de-stress. Some good wine and lots of laughs makes
6.Burn your favorite candles// Having my house smell festive makes things cozier. Some of my favorite candles to burn are Twisted Peppermint and Marshmellow Fireside from B&BW.
7. Curl up with your favorite book// Being able to escape all the craziness with a good book always helps me feel more rested and recharged.
8. Treat YO SELF// I know the holidays are about giving to others but I am all about treating myself as well. Get a mani/pedi, massage or something you've had your eye on. Another way I love treating myself is putting on a good face mask. One of my favorites is Farmacy Bright On Vitamin C Mask. Remember taking care of yourself is a must! You deserve it!
I hope these ideas help you relax a little more during a time that can be very stressful.
Do you practice self-care during the holidays? How do you relax during the holiday season?