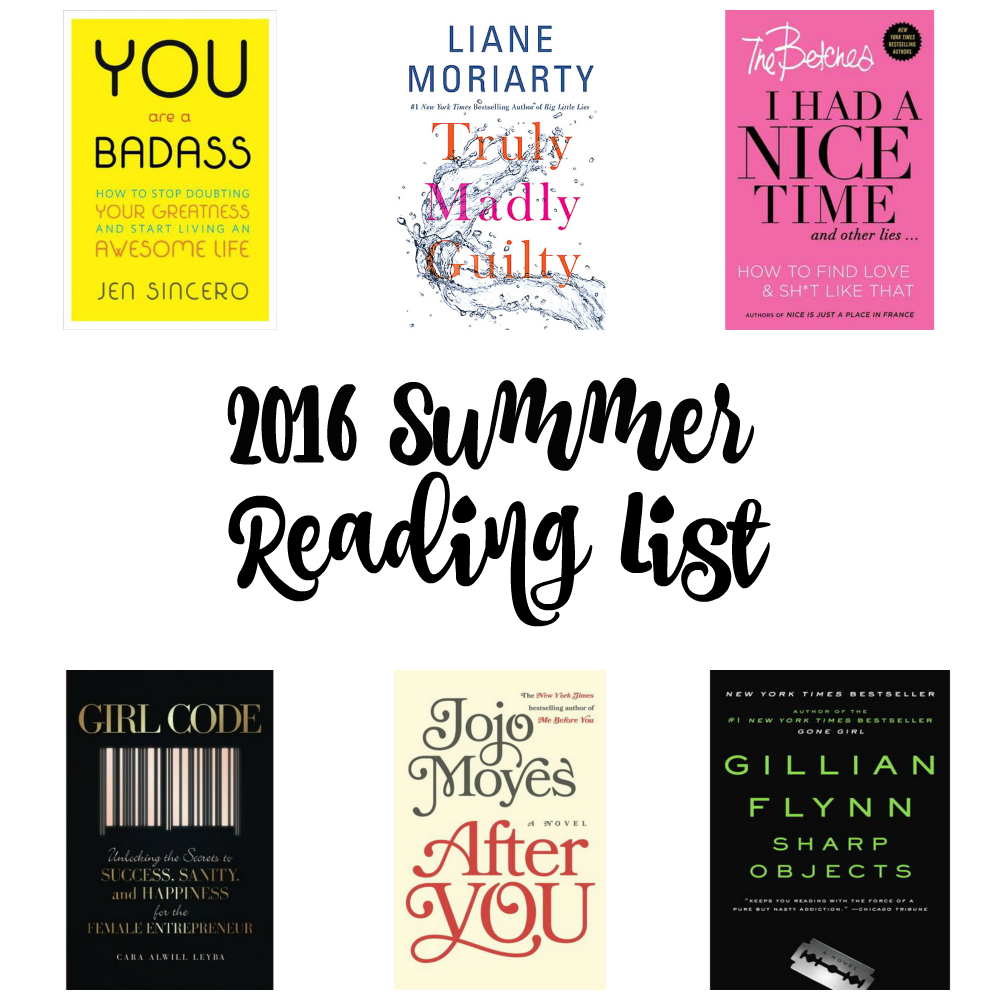 So I know Summer is half way done but I still have some books that I really want to read before it ends. One of my goals over the past few months is to read more and I am determined to make it happen. Here are the list of books I hope to read soon.
You Are a Badass//  This was a must read book that was recommended when I attended Thrive blog conference earlier this year. It's all about kicking self belief to the curb and believing in yourself.
Truly Madly Guilty// I have become a huge fan of Liane Moriarty since reading The Husbands Secret. She keeps you intrigued and guessing. I am sure this book will be no different. This book does not come out until later this month, so it will be one that I will probably read last.
I Had a Nice Time And Other Lies// One of my friends suggested this book because she loved the Nice Is Just A Place in France. She knows how my humor is silly, so she said this book would be perfect for me to read. I am thinking it will make for a good read while I am at the beach relaxing.
Girl Code// Seeing that I am all about being a #Girl Boss this book is highly recommended by a lot of other #GirlBosses. It's all about becoming a better woman and building confidence in yourself.
After You// I am currently reading Me Before You and I am loving it. So I have to know what happens after it, so it only makes sense to read After You.
Sharp Objects// I have heard really great things about this book from friends and other bloggers. I really enjoyed reading Gone Girl (though it was way out there), so I expect that this should be a good book as well.
I have a lot more books that I want to read but I figured I would start off small in hopes that I can even read these 6 books. Do you have any good book recommendations? If so leave them down in the comments below.