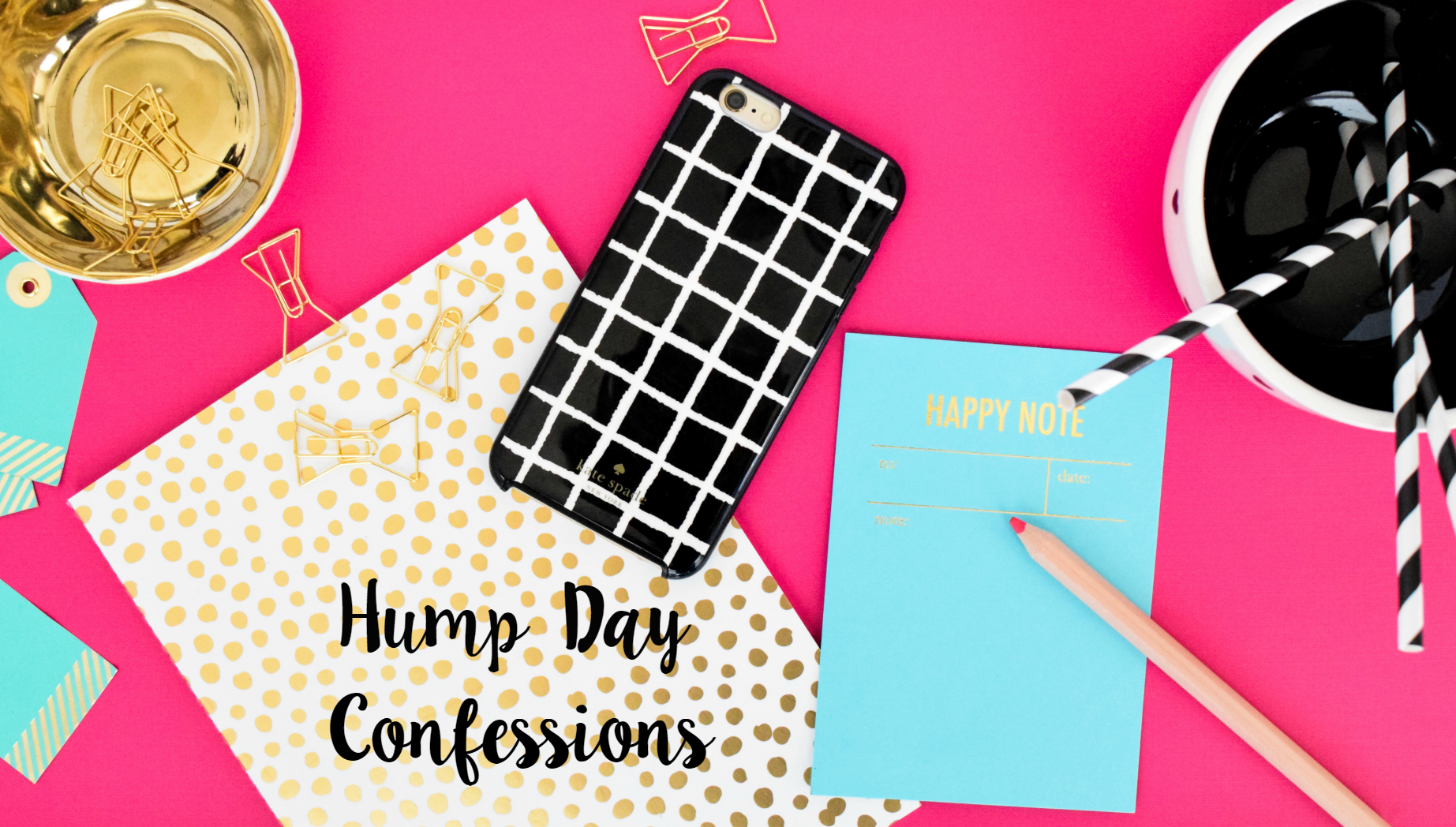 Happy Wednesday Y'all! I should be happy that there are only two days left for work this week but I'm not. I'll explain why below in my confessions. I apologize ahead of time now for the not so happy confessions but hey no one said confessions have to be happy. I hope that the rest of you are having a wonderful week!
I confess that one of my coworkers put in their two weeks notice. My company is not going to be back filling their position, which means….more stress and work for myself and the rest of my dept.
I confess that with what I said above has made me a complete negative Nancy even more. I have been like this for a few months now and I just can not get out of it.
I confess that I try to stick with a job and see it through the good/bad times but I feel that I am going to break very soon.
I confess that the business venture I wanted to take will probably be put on hold. Seeing that my boyfriend has a business degree,  he said there are a lot of things that I need to look into before starting this business. I know he is only trying to help but it really has put a damper on me. So back to square one.
I confess that I could probably use a really good crying session right now. Sometimes crying just makes things better.
I confess that I am tired of being unhappy. I am trying to change my life but it seems like curve balls keep coming my way. I keep telling myself to just keep pushing.
I confess that I ran a mile yesterday and it felt good. I have been trying to get back into running.
I confess that I am about to start buckling down on my spending. My mission is to pay off as many bills as I can in the next few months.
I confess that doggy kisses make everything better. I love how dogs know when your feeling down and they do everything to make you feel better.
I confess that I really needed to get some stuff off my chest though I am sorry its negative.
Thank Y'all once again for reading my confessions. Hopefully next's weeks will be way more positive. Enjoy the rest of y'alls day!