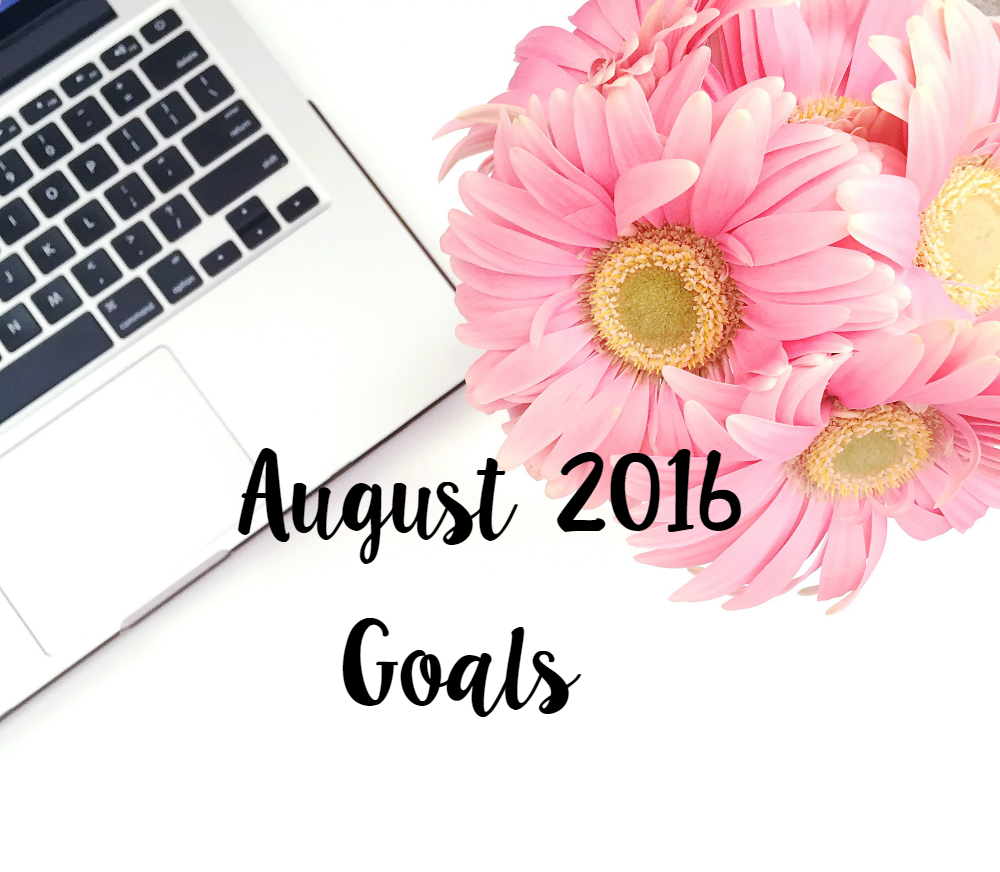 Happy August Y'all! I feel so weird even saying that because where has the summer gone? Yes I know that's completely cliche but it's true. I will say that I am excited that we are getting closer to Fall. I am ready for some cooler weather! July was not a great month for me due to all the stress I had from work but I tried to accomplish as many goals as I could. Let's see how I did for July.
July Goals Revisited
Personal
-Attend Barre classes at least 2 x's a week and work out 2 x's a week// Somewhat yes and somewhat no. I have been attending barre classes and working out but sometimes I have not been doing it 2 x's a week. Unfortunately I have been exhausted from work, so working out has been a hit or miss.
-Continue reading Leave Your Mark & Me Before You// Success! I am almost finished with Me Before You. I am not finished with Leave Your Mark but I have been reading. I am determined to read 12 books before the end of this year.
-Take a leap of faith with start a new business// Unfortunately this has been put on the back burner somewhat. This is because there are a few more things that I really need to drill down into and the initial investment for the business is lot of money at this time. If I do not start this new business this year, I am determined to at least by sometime next year.
-Attempt to be more positive at work// This was a very hard battle for me. I did good on some days and on others I had horrible.
-Continue to save for my trip to Mexico// I have saved a little more for this trip and will continue to do so until I leave.
-Eat healthier by eating more protein and vegetables// Win. I have been doing fairly well with this. It's not easy because I really want to go eat that hamburger,etc but I've gotten better.
-Lose 5 lbs by Aug 7th// So this has not happened even though the 7th is not here yet. It's really time to buckle down on trying to lose weight.
Blog
-Utilize social media more// I have done okay with this. I have posted a slight bit more on Instagram but I still need to improve.
-Start posting 3 x's a week again// Yes and No. Some weeks I posted 3 x's a week and others I did not. Again work life has been a little crazy, so the blog has been suffering.
-Write some beauty reviews// I did write a review on my Play! by Sephora box, so technically that counts. You can read about it here.
-Plan some posts ahead of time// Yes! I was able to write some of my posts ahead of time. I did not do it every week but I did fairly well at this.
I did not do to bad on my July goals. I feel that I could have accomplished more if my stress level was not at an all high. Hoping my stress goes down significantly this month. Now on to my August goals.
August Goals: Personal & Blog
Personal
-Finish reading Leave Your Mark & Me Before You.
-Continue to work out at least 2 x's a week.
-Take better care of myself. Not let the stress affect me too much. I need more time to relax.
-Declutter my closet
-Start preparing for my trip to Cancun
Blog
-Up my Instagram game by posting more. I did a little better at this last month but I really want to increase my postings weekly. I just feel that if I post real things that go on in my life, people unfollow me….so instagram is tricky.
-Continue planning posts ahead of time.
-Do some collaborations with other bloggers. This has been a goal of mine for a while but it has not really happened. If you are interested in collaborating with me email me at [email protected]
 So there are my goals for this month! I really hope that August will be much better for me in all aspects of life. What are some of your August goals.