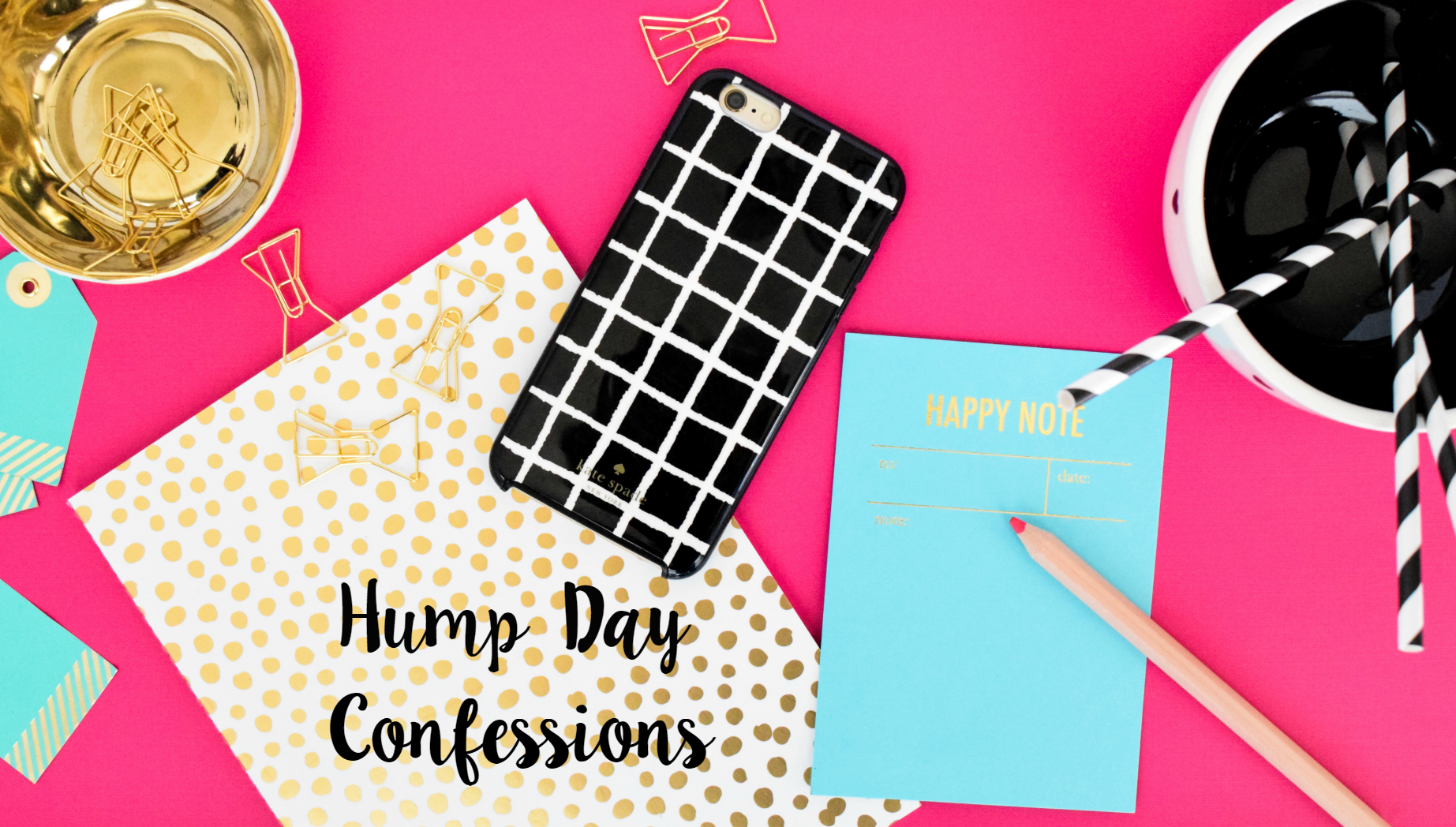 It's Hump Day again! I am glad to see it because I have a long weekend this week. For any of you who read my confessions from last week, know that I had a rough week. This week I promised my confessions would be more positive (for the most part). So here they are!
I confess that I am loving Britney Spears new song "Make Me". I can not wait till she comes out with her new album.
I confess that I really hate when people do not use their blinkers. It drives me insane. Please use them. K. Thanks.
I confess that I hate when I go to the gym and guys make loud grunting noises. It makes them sound constipated. Please stop.
I confess that I really dislike when people follow me on Instagram and as soon as I follow them back they unfollow me. Not cool.
I confess that I can not wrap my head around the fact that people have time to leave spam comments on my blog. Do you not have anything better to do with your time?
I confess that I had an outburst at work last week. It just came out. I figured it was going to eventually happen and well it did. I surprised myself and my boss to say the least. #sorrynotsorry
I confess that after my outburst my boss called me in for a meeting. During that meeting I told my boss how much I hated this job and how unhappy I have been. She stated that she understood especially with everything that has been going on with the company and to try to stay with her through these next few months.
I confess that I have been trying really hard to be more positive at work. It has been a complete struggle though.
I confess that I have been making more time to unplug from life and just relax (or at least I am trying).
I confess that I love discovering new blogs.
Well that is about it for this week. Thanks so much for reading! I'd love to hear some of your confessions for this week! Leave them in the comments below.