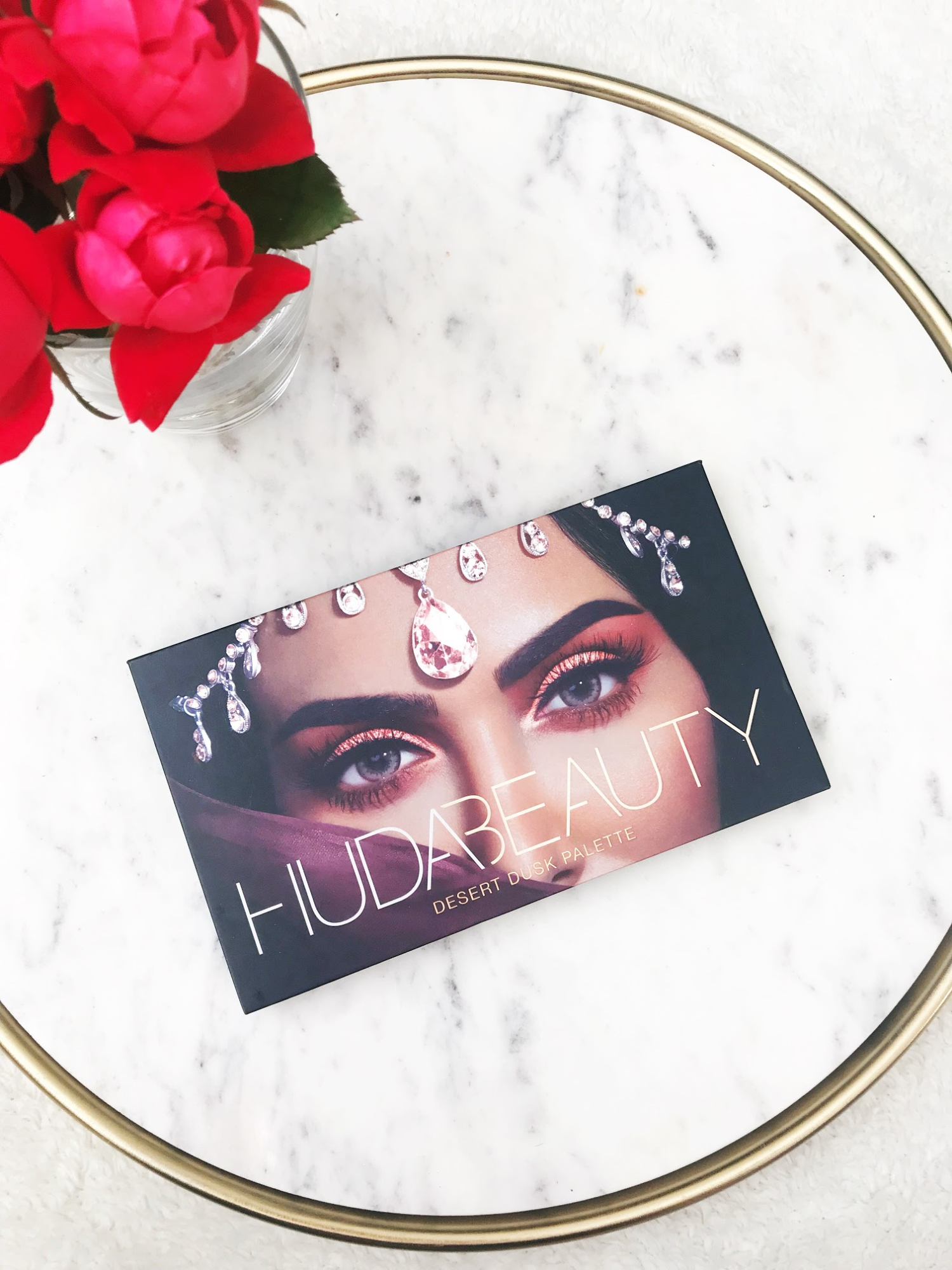 I've had my eyes on this palette for quite some time but wasn't too sure I really wanted to spend $65 on it. I finally purchased it during the last Sephora VIB sale because who doesn't love a good discount!? The palette has some beautiful shades ranging from reds, oranges and shimmers, which fits perfectly seeing it's an Arabian inspired palette. It contains 18 shades consisting of mattes, pressed pearls, duo-chromes and glitter. Let's get to the swatches!
1st row L to R: Desert Sand, Musk, Eden, Amber, Blood Moon & OUD.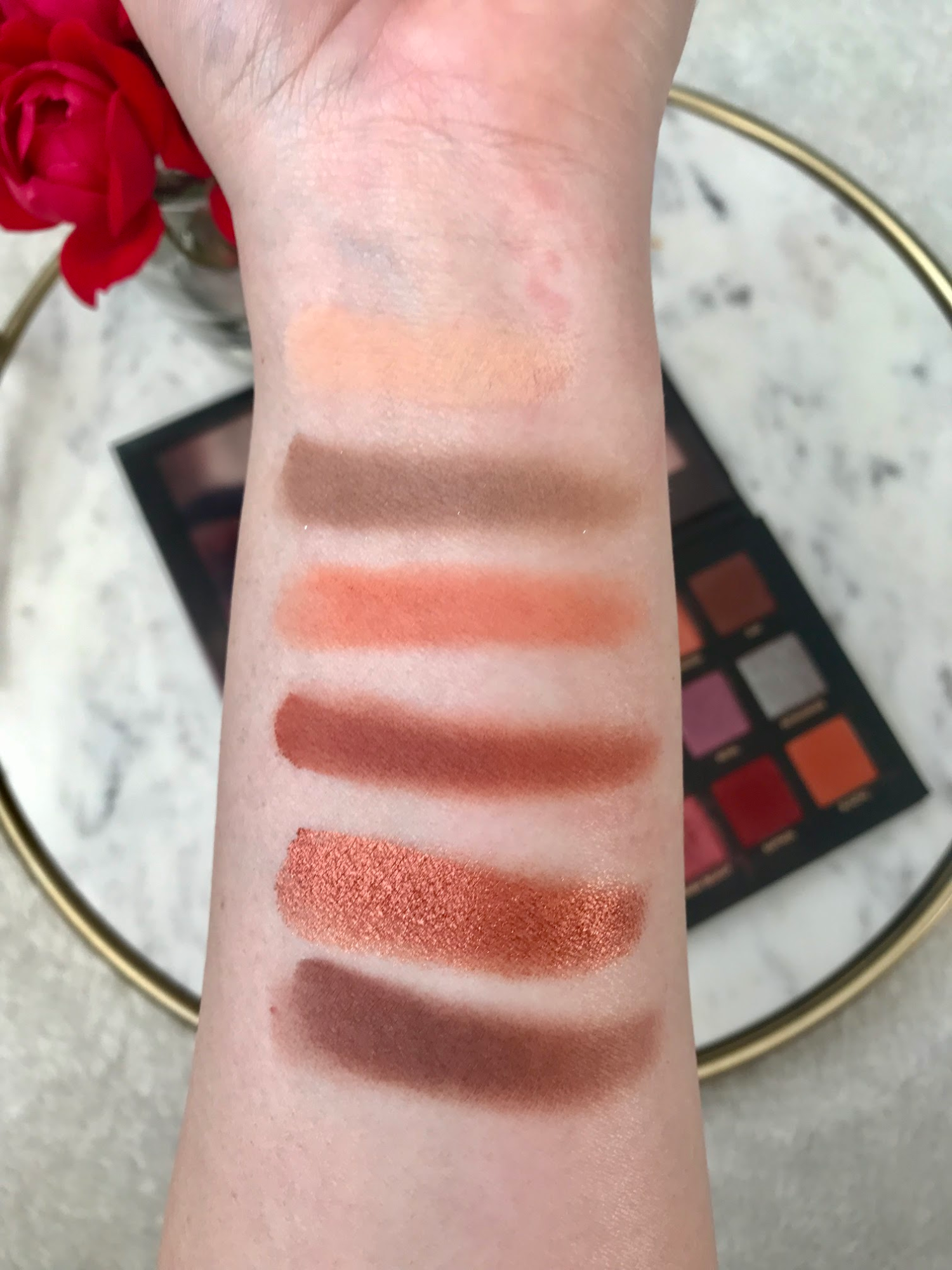 2nd row L to R: Celestial, Nefertiti, Twilight, Amethyst, Royal & Retrograde.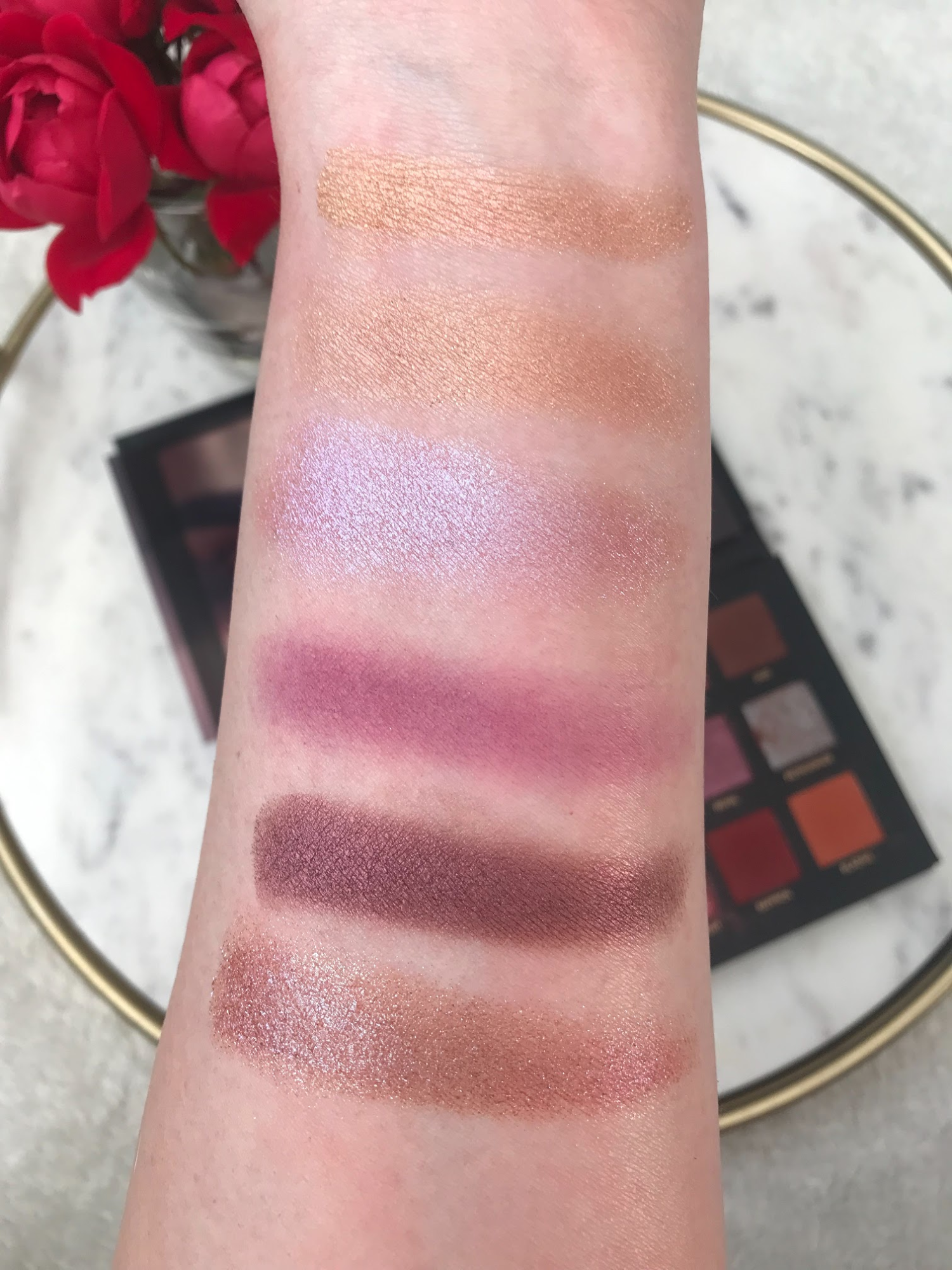 3rd row L to R: Cashmere, Angelic, Cosmo, Turkish Delight, Saffron & Blazing.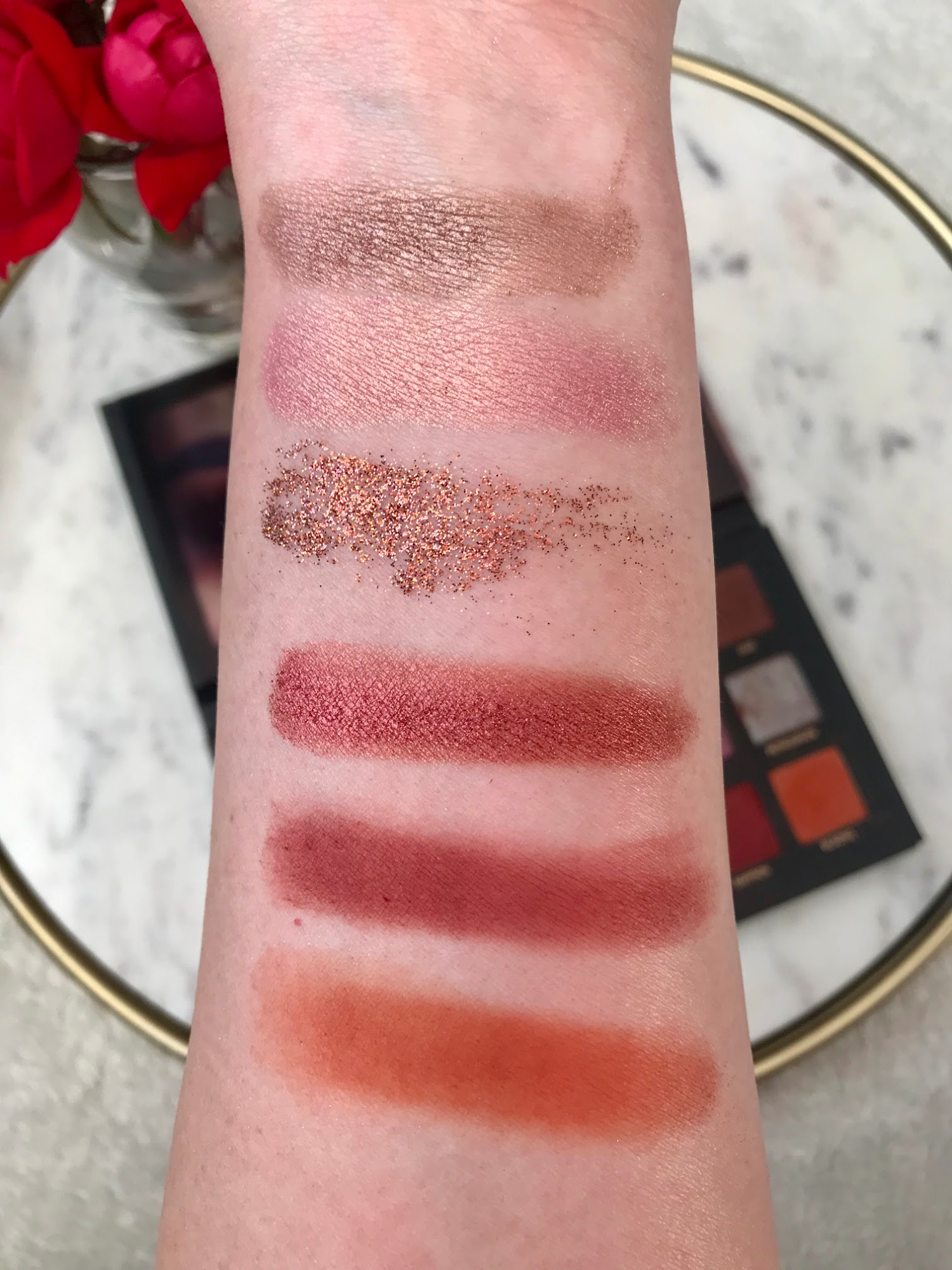 After purchasing this palette I have mixed feelings about it. It's a beautiful palette when it comes to the range of shades it contains. However, I did find that when swatching some of the shadows, they were very dry and did not transfer well. This was a little bit of a bummer because I've seen so many beautiful looks from this palette. Even though some of the shades didn't swatch that great, I did l fall in love how buttery and pigmented the others were. I'm hoping that once I create a look with the shadows the pay off will be much better than the swatches.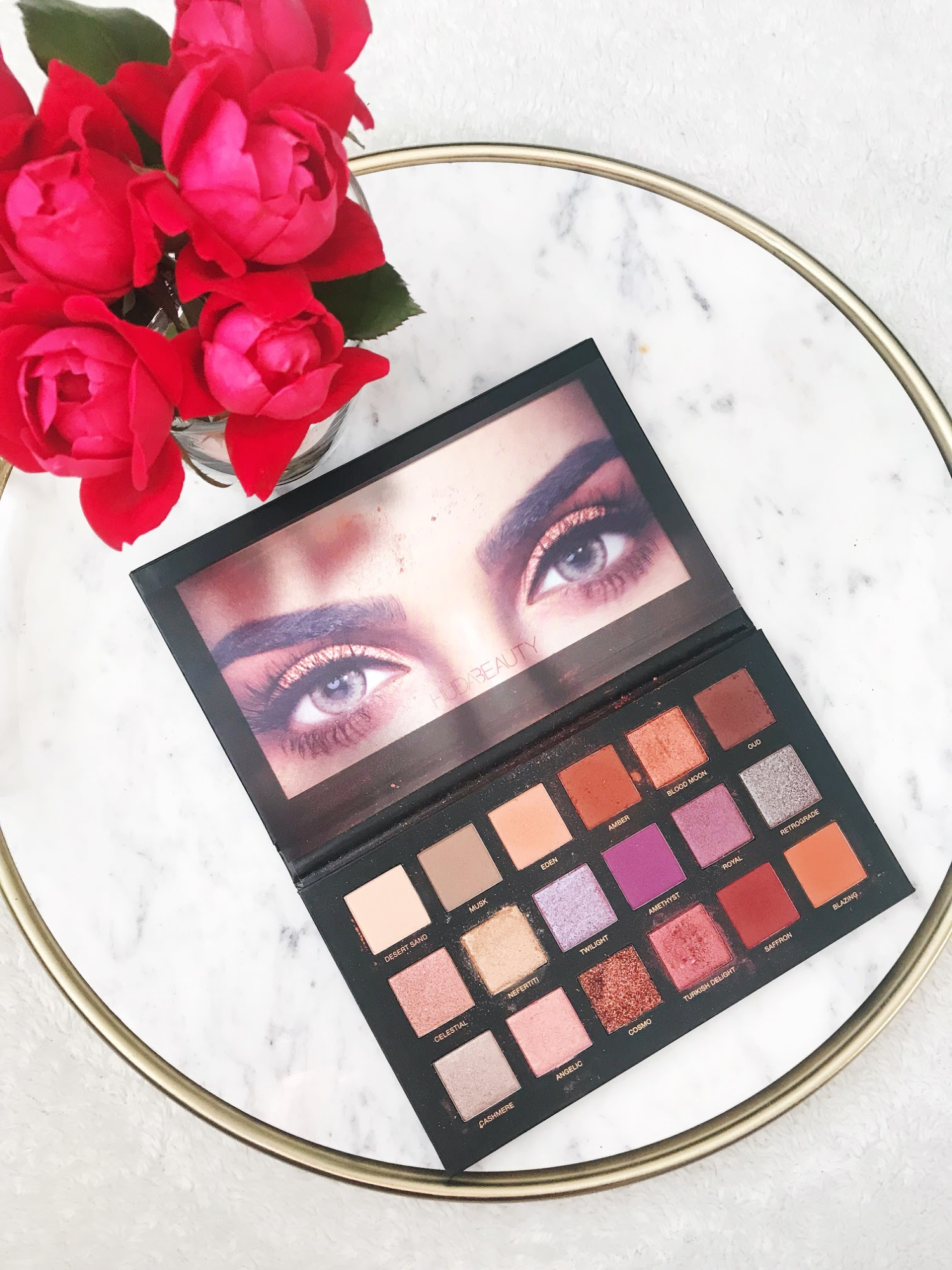 My favorite shades from the palette are Eden, Blood Moon, Twilight, Angelic & Turkish Delight. I think Eden would be a great all over the lid shade for Spring or even used as a crease shade with Angelic all over the lid. Seeing there are 18 shades in the palette, I know that so many different looks can be created with it.
I do love the packaging of the palette as it is very sturdy and has a mirror in it. Overall, I don't feel like this is a must-have palette because there are probably much more affordable dupes. I know that goes against what most others say about the palette being amazing but my first impression is that it's not the best palette I've owned. I'll be creating a look with this to share soon and my opinion might change. I'll keep y'all posted!
Have you tried this palette? If so what are your thoughts? What's one of your favorite palettes?