Hey Friends! Happy November! Can you believe that October has come and gone? I'm a little sad that it flew by so quickly because it's one of my favorite months. I still think it's crazy that the holiday season is literally around the corner! I'm ready but I'm not.
Also, can we talk about the time change? I feel that as I've gotten older my body is on a time clock, so when the time changes, I get seriously thrown off. I was wide awake on Saturday at 5:30 because my body was thinking it was really 6:30. Not a fan. Hopefully I can get back on track soon because that extra hour of sleep is actually making me more tired. Is anyone else feeling off track?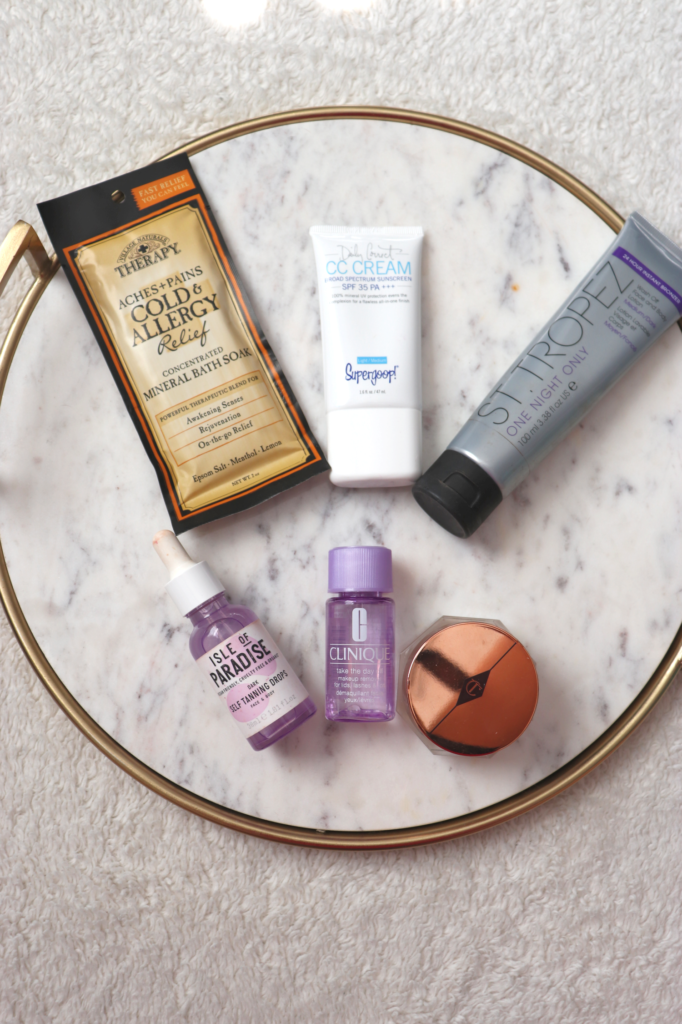 Now on to the good stuff! I'm sharing some beauty and fashion finds that I can't get enough of! Here's what I loved in October.
Beauty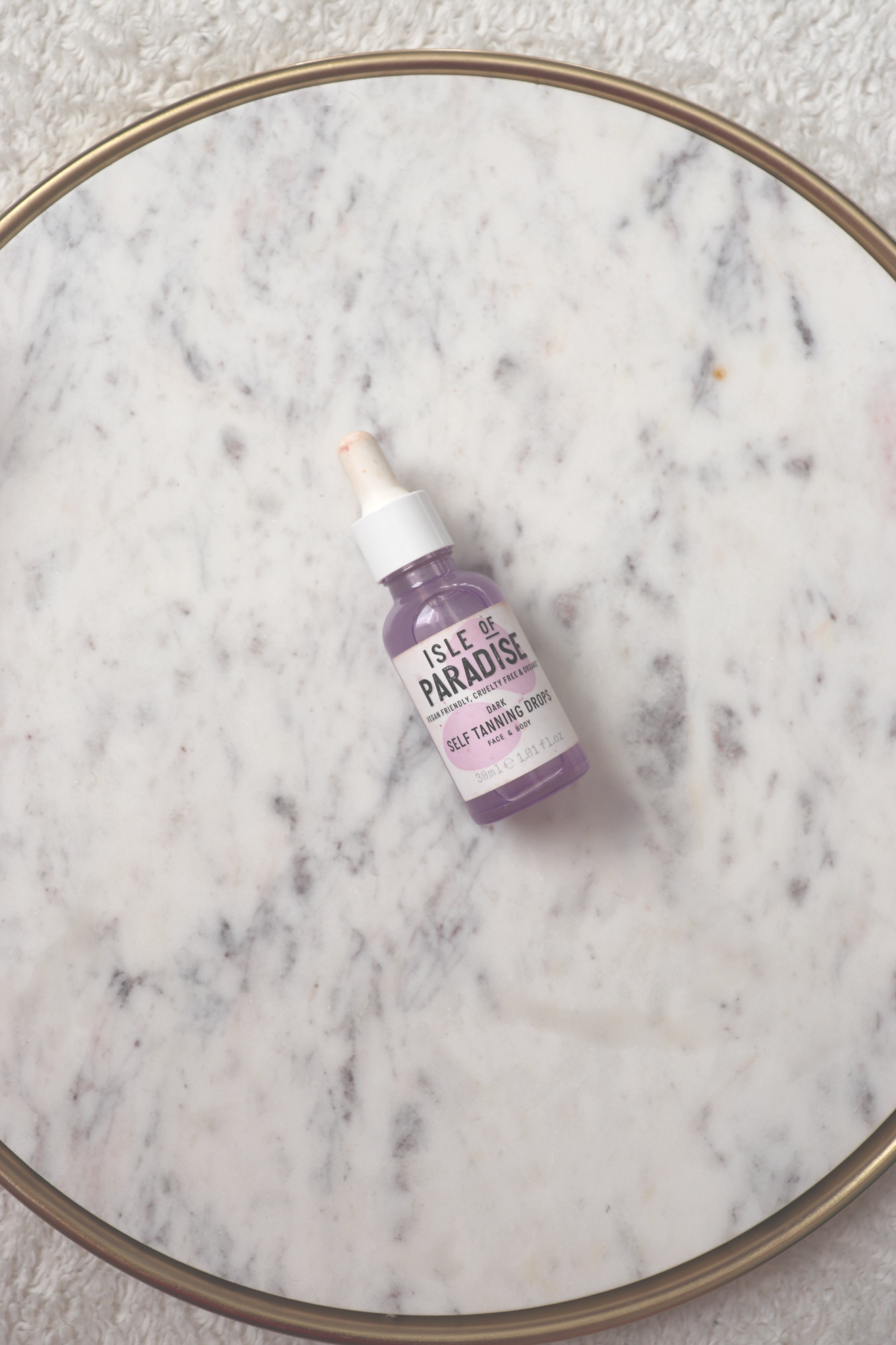 + Isle of Paradise Self Tanning Drops $29// I had seen so much hype about these tanning drops all over Instagram, so I figured why not give them a try. I finally saw what all the hype was about! They are super easy to apply and DO NOT leave you looking orange (because who wants to look like they rolled in a bunch of Doritos?). I take a little bit of my Charlotte Tilbury Magic Cream Moisturizer (I do this in sections on my face,forehead & neck) then add 1-2 drops and start applying it to my face. I do this in sections because I want to ensure that it is completed rubbed in (remember to wash your hand afterwards). Once I have applied it all over my face I let it dry (which it takes like maybe a minute or so) then I apply my makeup as normal.
I love that they have three different shades of drops that you can choose from (I go with the violet for a dark tan) allowing you to customize the tan you want. Another great thing about these drops is that they have color-correcting technologies to help even out your skin tone, so that it looks as natural as possible (again you're not going to look like a dorito). All drops contain avocado, chia seed and coconut oils. Lastly another reason why I love these drops is when I get a spray tan, my face typically fades faster, so these help give me some color again. Seriously get y'all some of these!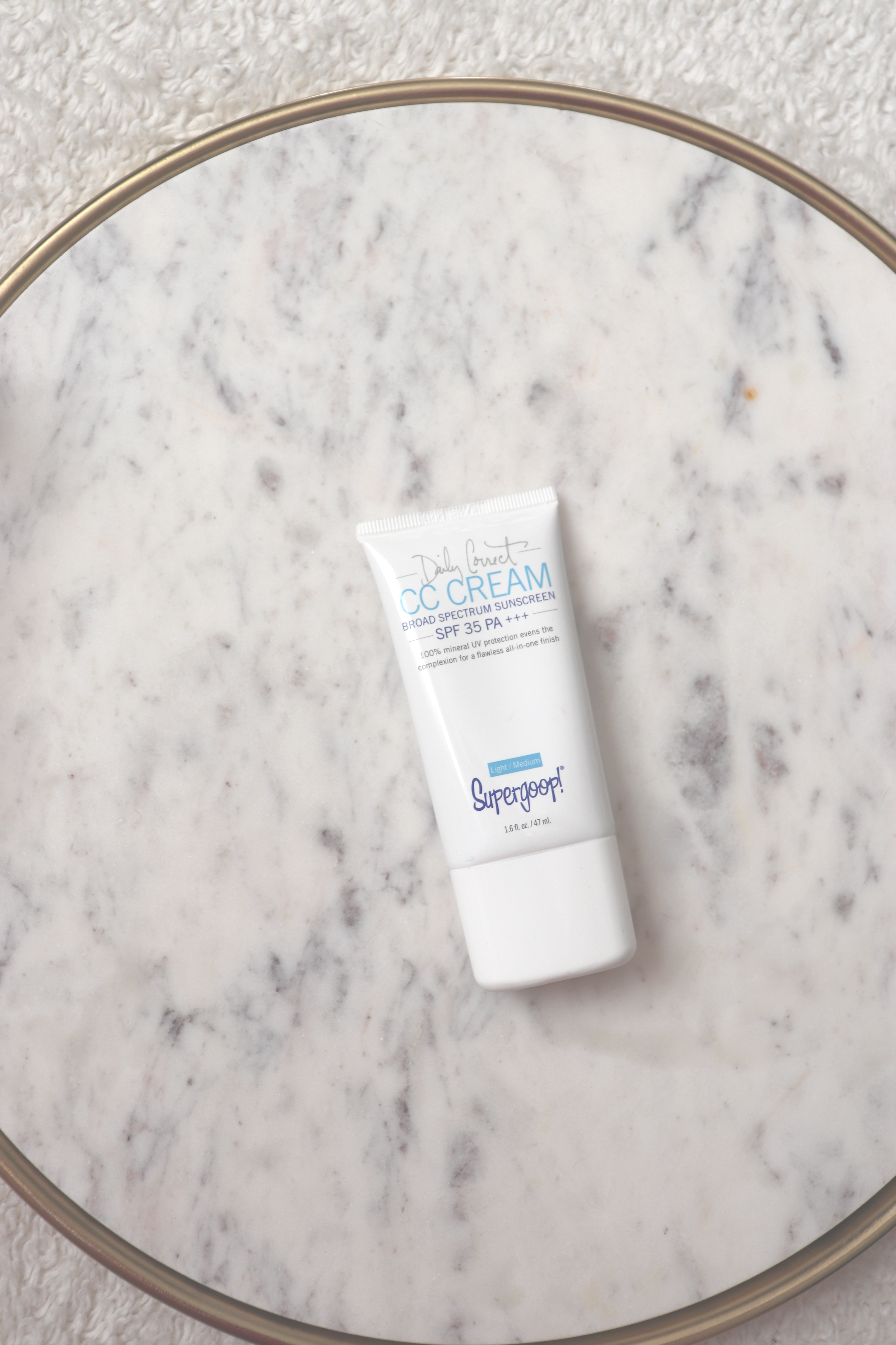 + SuperGoop! CC Cream $36// I purchased this during the Sephora VIB sale back in May because once again, I had heard great things about it. I don't wear CC creams, as I like full coverage foundations. However, I figured if I take a trip to the beach/pool this could possibly be perfect for a little bit of coverage and it has SPF 35 in it. I applied it with my fingers all over my face and then went back in and buffed it out a little more with my beauty blender. I was really surprised with how much coverage this offered without being full coverage.
I really liked that my skin still looked really smooth and natural while still having some coverage. It does contain apple extract which helps the skin appear smoother and brighter. Once I was done getting ready, I went to the pool and hung out with my girls and it stayed in place (this may vary for some people). I think this product is great for those of us who like to wear a little something at the beach/ pool. If you like lighter coverage this is also perfect as well. I will note that though it does contain SPF 30, they still suggest that you use a water resistant sunscreen as well.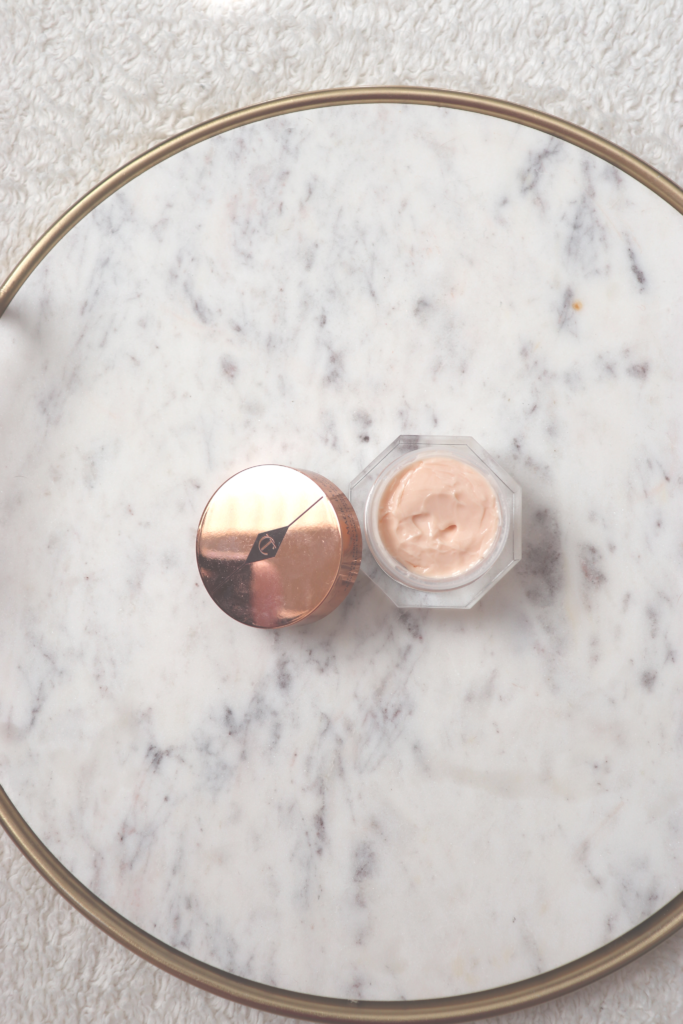 + Charlotte Tilbury Magic Eye Rescue $60// I am a huge lover of the Magic Cream, so I knew this would not disappoint. The first time I used it was the night we had landed in Germany. I was a little jet lagged and my under eyes needed some serious TLC. I applied a little bit of this cream under my eyes, went to bed and woke up seeing a huge difference! It looked like I had been sleeping for hours upon hours. The bags and circles were significantly reduced and my eyes looked much brighter/smoother. So glad I decided to pack this in my bag for my trip! It is on the pricey side but when it comes to skin care, I don't mind splurging on products that work.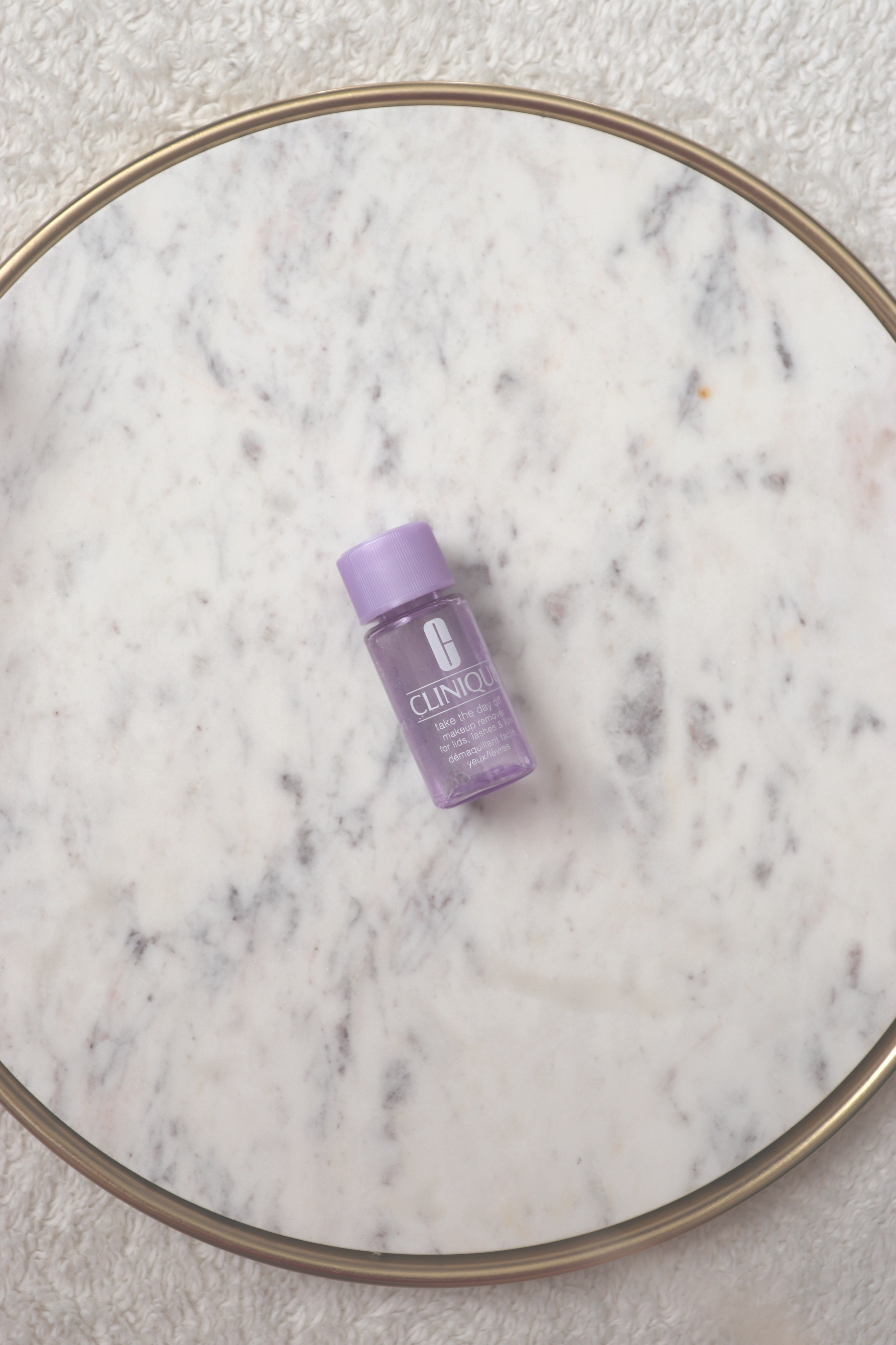 + Clinique Take The Day Off Makeup Remover $19.50// So this isn't exactly a new favorite but I remembered how much I loved it this month and wanted to share again. I practiced a Halloween look that required a ton of makeup (including black eye shadow) which I knew might be a pain to take off in the end. I took a little bit of this on a cotton ball and the makeup was off in seconds. I've tried other eye makeup removers where I had to use so much product that it felt like I had ripped my eye lids off. This is so not the case with this remover! This stuff is super gentle which is awesome! It also is not greasy which I really appreciate.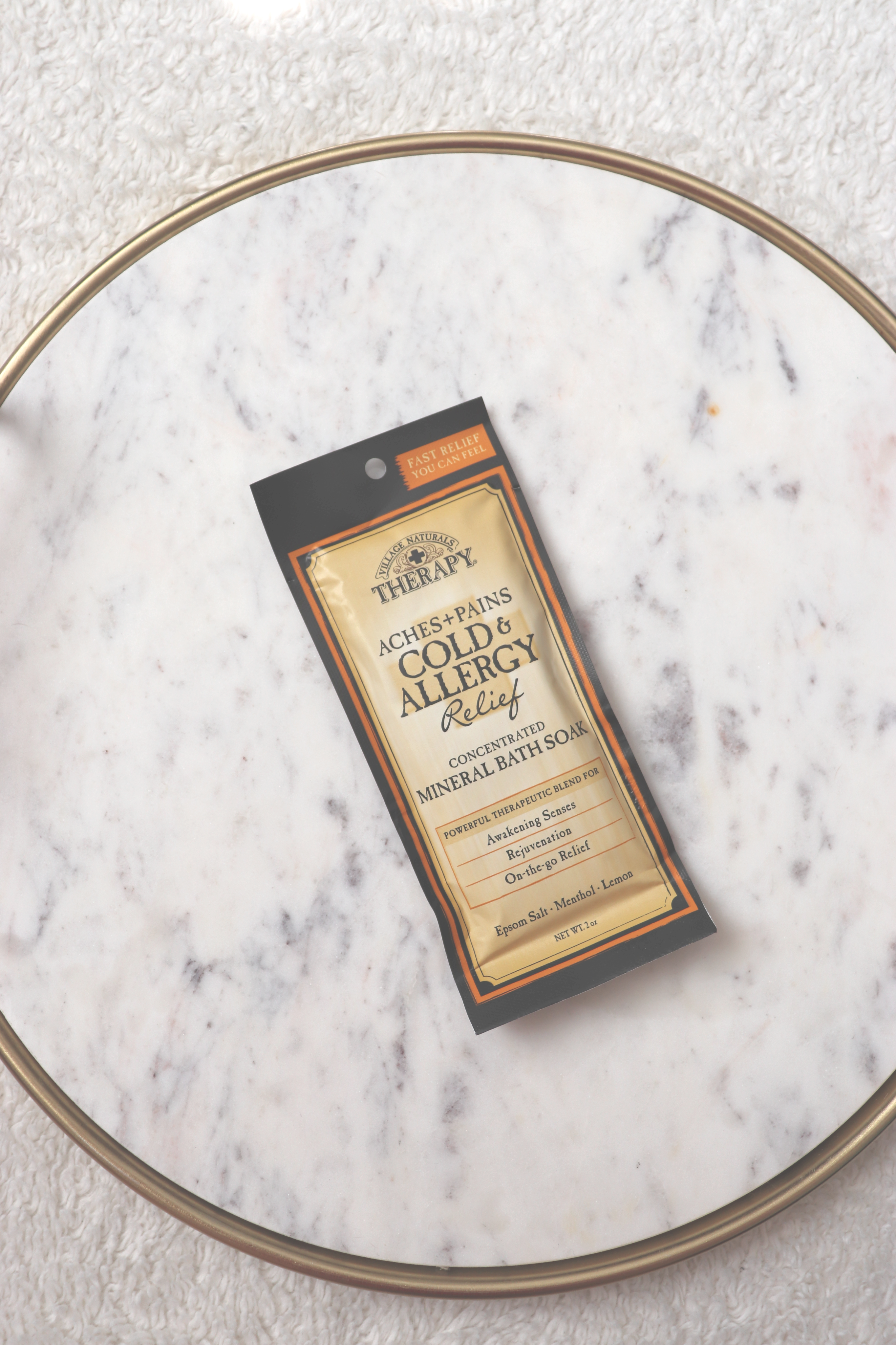 + Village Naturals Cold & Allergy Relief $19.52// Anytime I am sick or feeling under the weather, I pour a pack of these in my bath water. It may not make my sickness go away but it sure does make me feel better. Perfect for making you breathe better as well if you suffer from allergies like myself.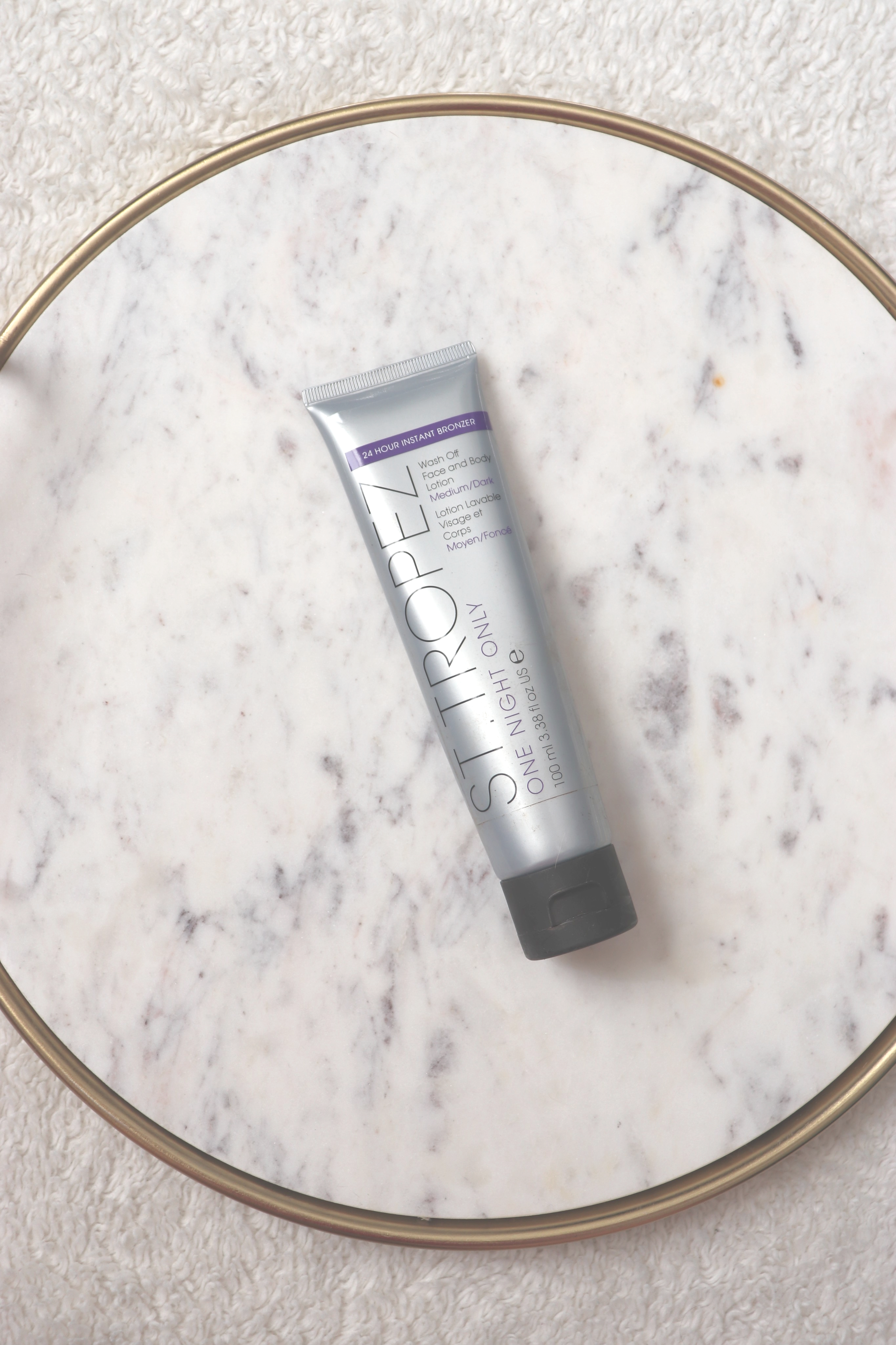 + St. Tropez One Night Only $18// I love a good spray tan but sometimes I don't have time to go get one or apply self tanner myself. This stuff is awesome if you need a little color for one night only (if you don't want to spend money on a spray,etc). It's extremely easy to use and doesn't leave you looking orange. I apply it like lotion all over my body and smooth it into my skin. When applying it I don't use a mitt because it's just a lotion but of course if you apply it without one, wash your hands. Once it is smoothed in all over, I let it dry for about 5 minutes and go about my business. I really like that it stays on throughout the day and doesn't rub off on my clothes (or at least it hasn't yet) while giving me a healthy glow. It's also super easy to come off because you just jump in the shower and it's gone.
Life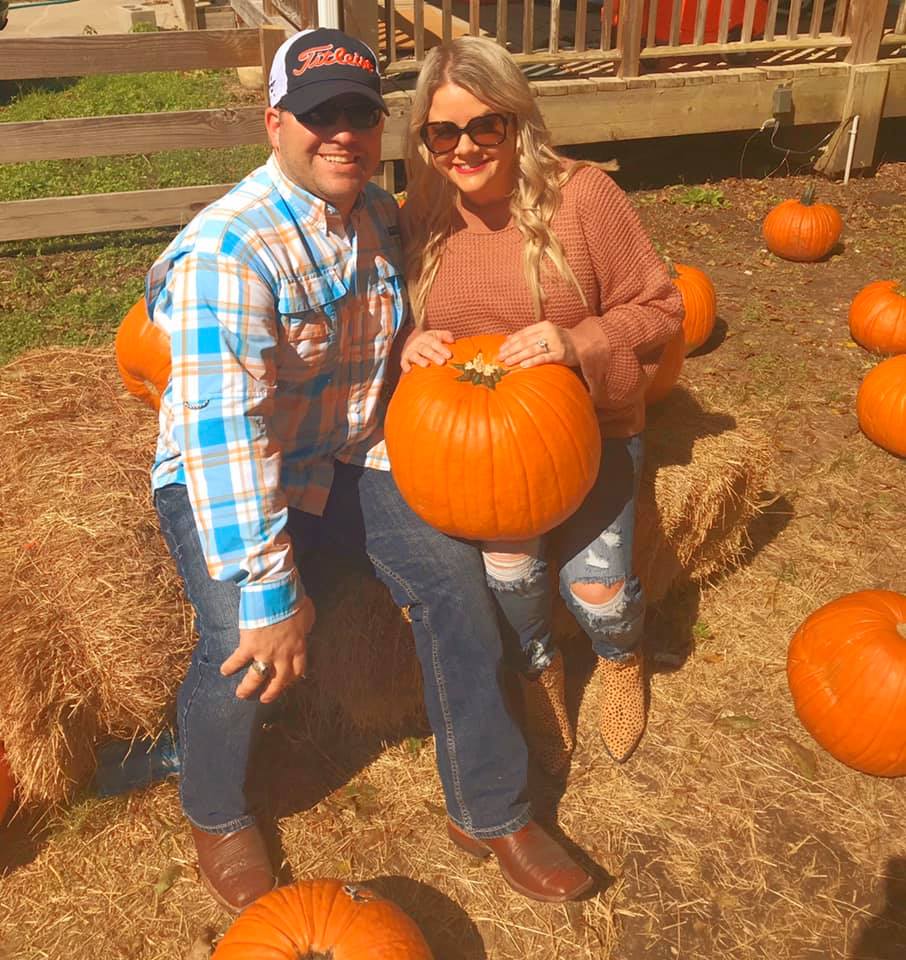 + I shared our photos before but we finally went to a Pumpkin Patch and my husband was a good sport about it. He even took photos of me and didn't complain. Lol. Though I need to work on his photo taking skills. He's getting better.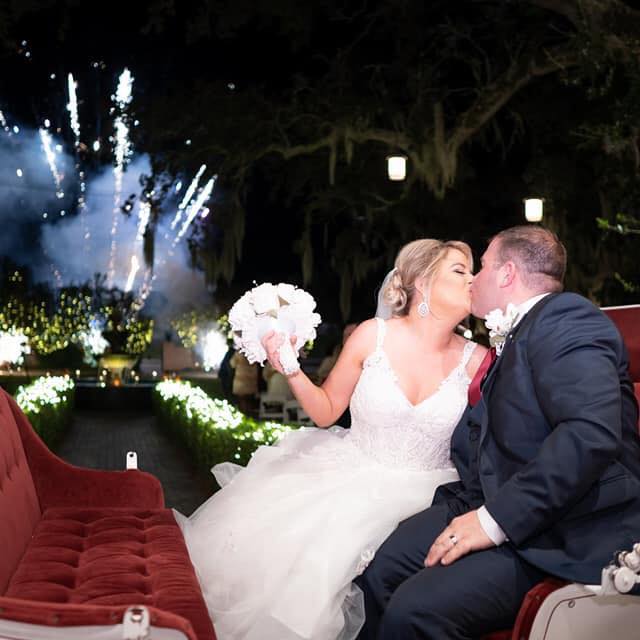 + October is our wedding anniversary month as well. So of course it's a favorite! We celebrated our 1 year anniversary on October 27th. Time seriously flew by and it feels like we just got married yesterday. It's been a great year and I can't wait to see what we have in store for us this year.
Fashion
+ These leopard booties I have been wearing them like it's going out of style. They are extremely comfy and so cute! They still have several sizes in stock!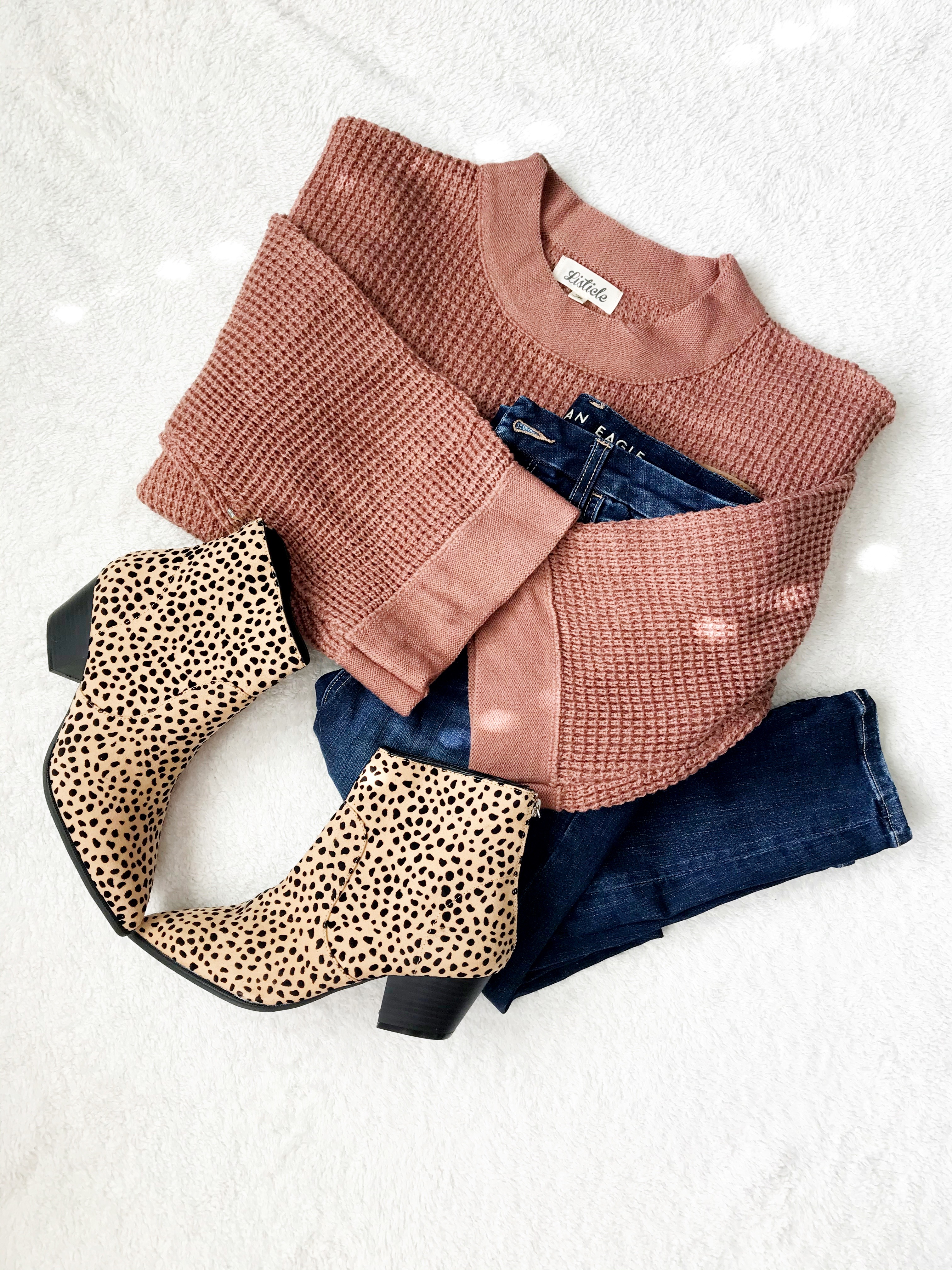 +This sweater is so darn cozy! I love that it's over sized making it easy to pair with jeans and leggings. I ordered my usual size (Medium) and could have done a small as well but I like my sweaters a little on the bigger size.
Have you tried any of my monthly favorites?
What did you love in October?! I'd love to know in the comments!