I discovered Farmacy Beauty a few years ago when I received my Play! by Sephora box. The box included their Green Clean Makeup Meltaway Cleansing Balm which I was hooked immediately after using it. I love that Farmacy Beauty products contain ingredients straight from nature as their approach is farm to face skincare. Their line features a potent plant called Echinacea GreenEnvy, a variant of Echinacea Purpurea that contains a high concentration of Cichoric Acid. Cichoric Acid is an anti-oxidant that helps break down collagen. All of their products are clean and cruelty-free. So today I'm sharing five products that I've tried and can't get enough of.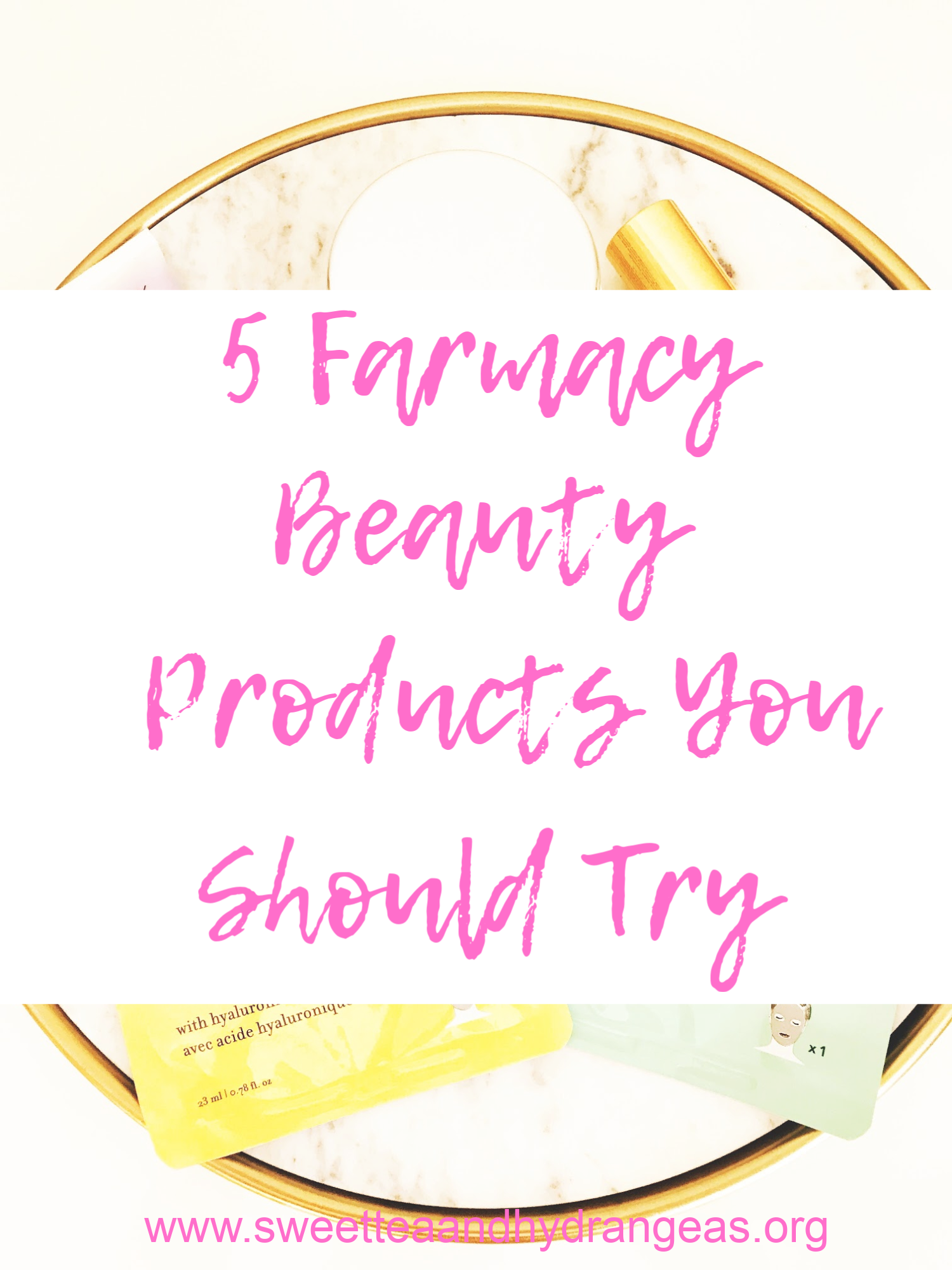 Green Clean Makeup Meltaway Cleansing Balm $34// I have been a huge fan of this balm for a few years now. It gently removes makeup and impurities while being super gentle on the skin. I love that it comes with a spatula to scoop it out making it a lot less messy. The cleanser is a solid balm that melts into an oil when you massage it on your face. Once the balm has melted on my face my makeup comes off with no issues (it does take a little bit more to get off waterproof mascara but still works). I use a quarter-sized amount for my whole face because a little bit goes a long way! The balm includes sunflower/ginger root oils, turmeric and morning extract, and papaya enzymes. All of these ingredients help remove impurities, fight the effects of pollution and exfoliate pores without stripping your skin. If you have been looking to add a cleaning balm into your skincare routine, I highly recommend this one.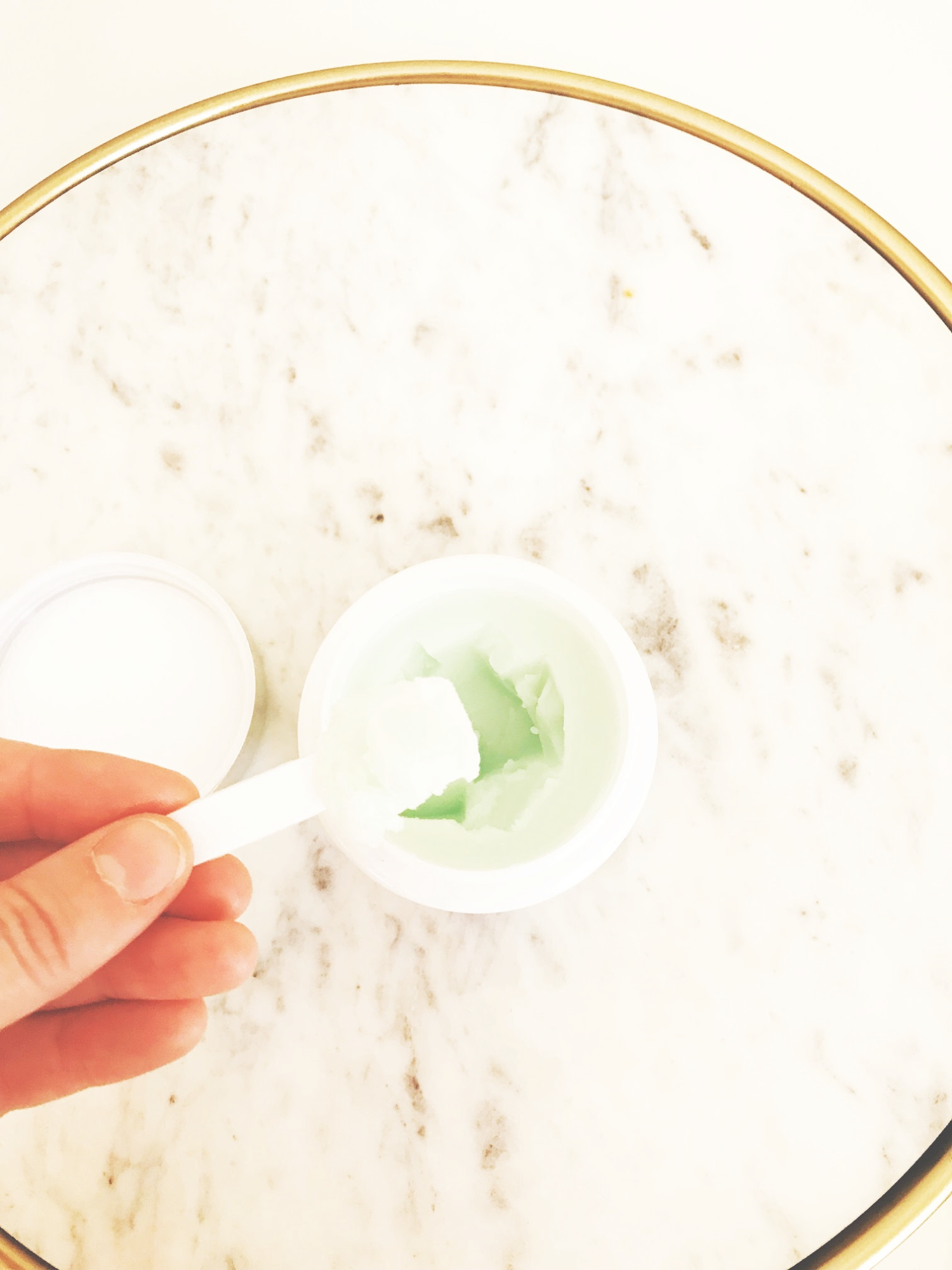 Bright On Vitamin C Mask $38// This has been my go-to mask when my skin has needed a huge pick me up! I'm talking about those nights where I don't sleep and wake up with my skin looking a hot dull mess. Not only does this mask work wonders for my dull skin it helps to remove the gunk I have built up in my pores. When you put the mask on it turns from lavender to green due to the vitamin C capsules bursting to ensure your skin looks brighter and healthier. I keep this mask on for 10-15 minutes. Every time I use it my skin looks so much brighter and smoother.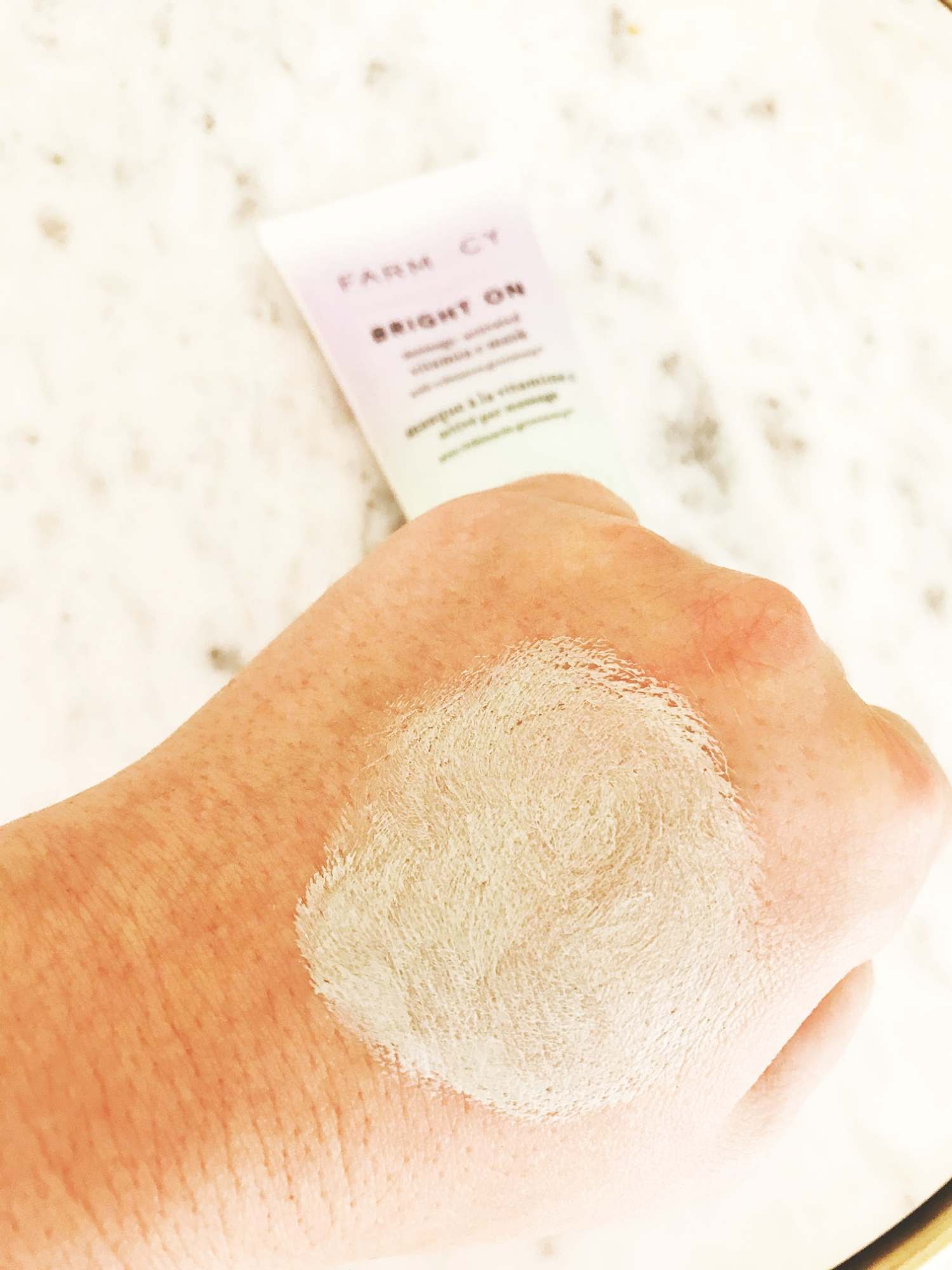 Honeymoon Glow AHA Resurfacing Night Serum $58// As I've gotten older I look for products that help stop the aging process. This serum has been amazing at doing just that! This contains AHA (Alpha Hydroxy Acid) which helps fight free radical damage, signs of aging and helps to resurface the skin. I know it sounds a little scary to use acid on your face but it's really good for your skin! Many acids help assist with the anti-aging process as well as making your skin look/feel smoother.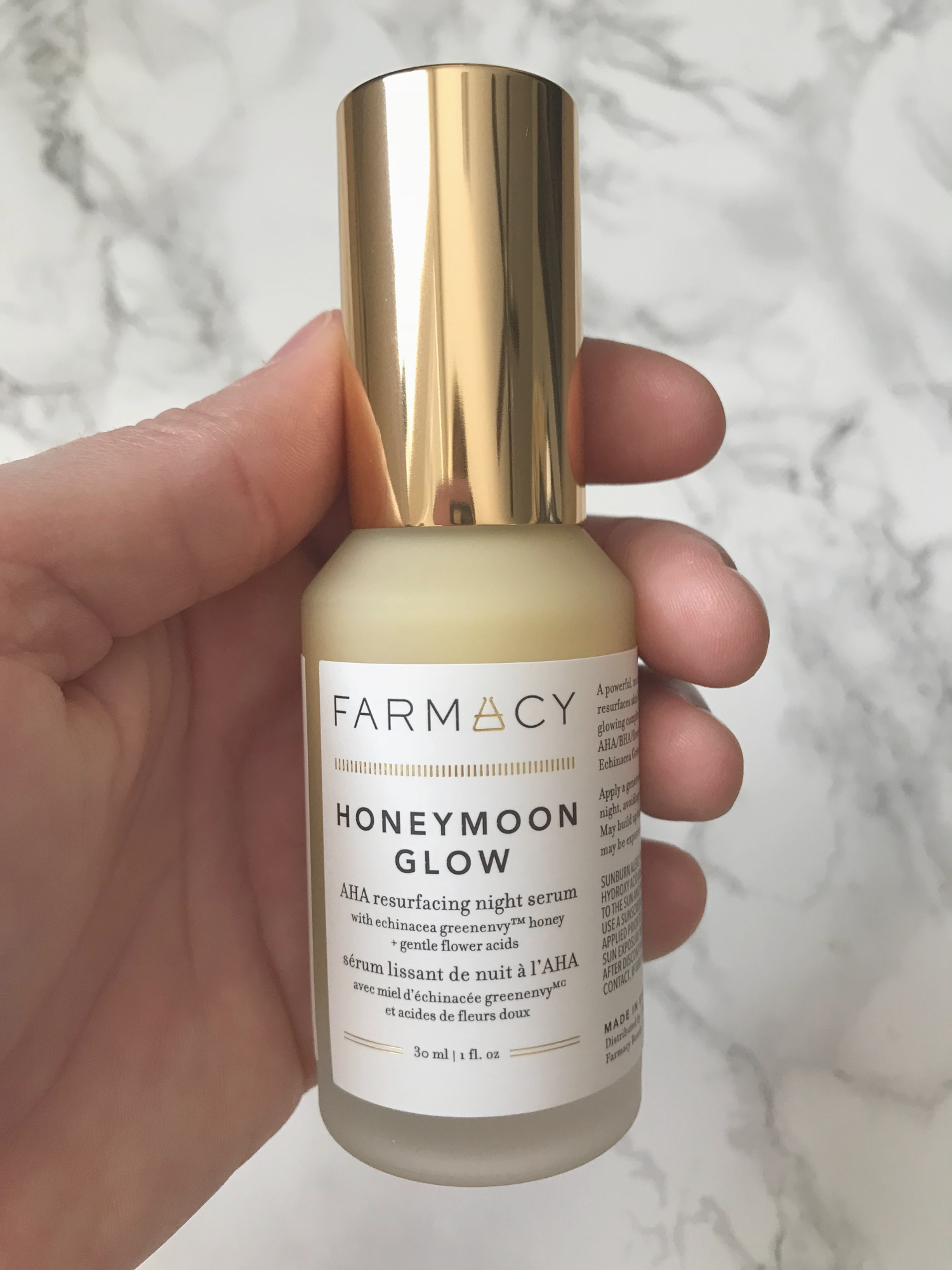 Coconut Hydrating Gel Sheet Mask $6// I can never get enough of sheet masks. I'm addicted especially when I find ones that are amazing. I've been using this mask like crazy during the last few months as the weather has gotten colder. I keep the mask on for at least 15-20 minutes each time. It's extremely hydrating and gives my skin a healthy glow. I love that it adheres to my face and that the product absorbs fairly quickly after taking it off.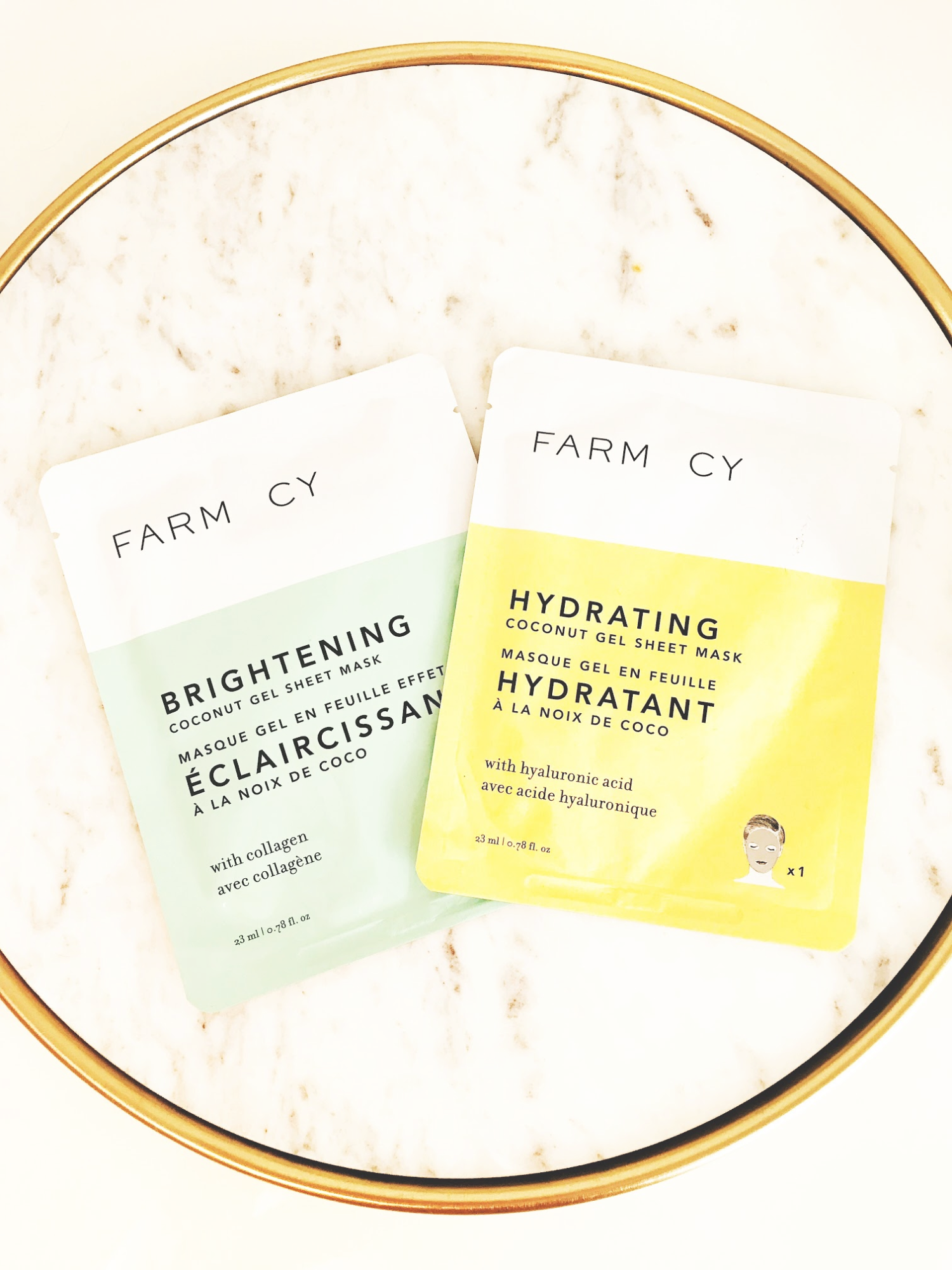 Coconut Brightening Gel Sheet Mask $6// This goes hand in hand with the hydrating sheet mask. When I use it my skin looks a lot brighter and less dull. It contains plant based collagen (which I am all about as I've gotten older) and anti-oxidants.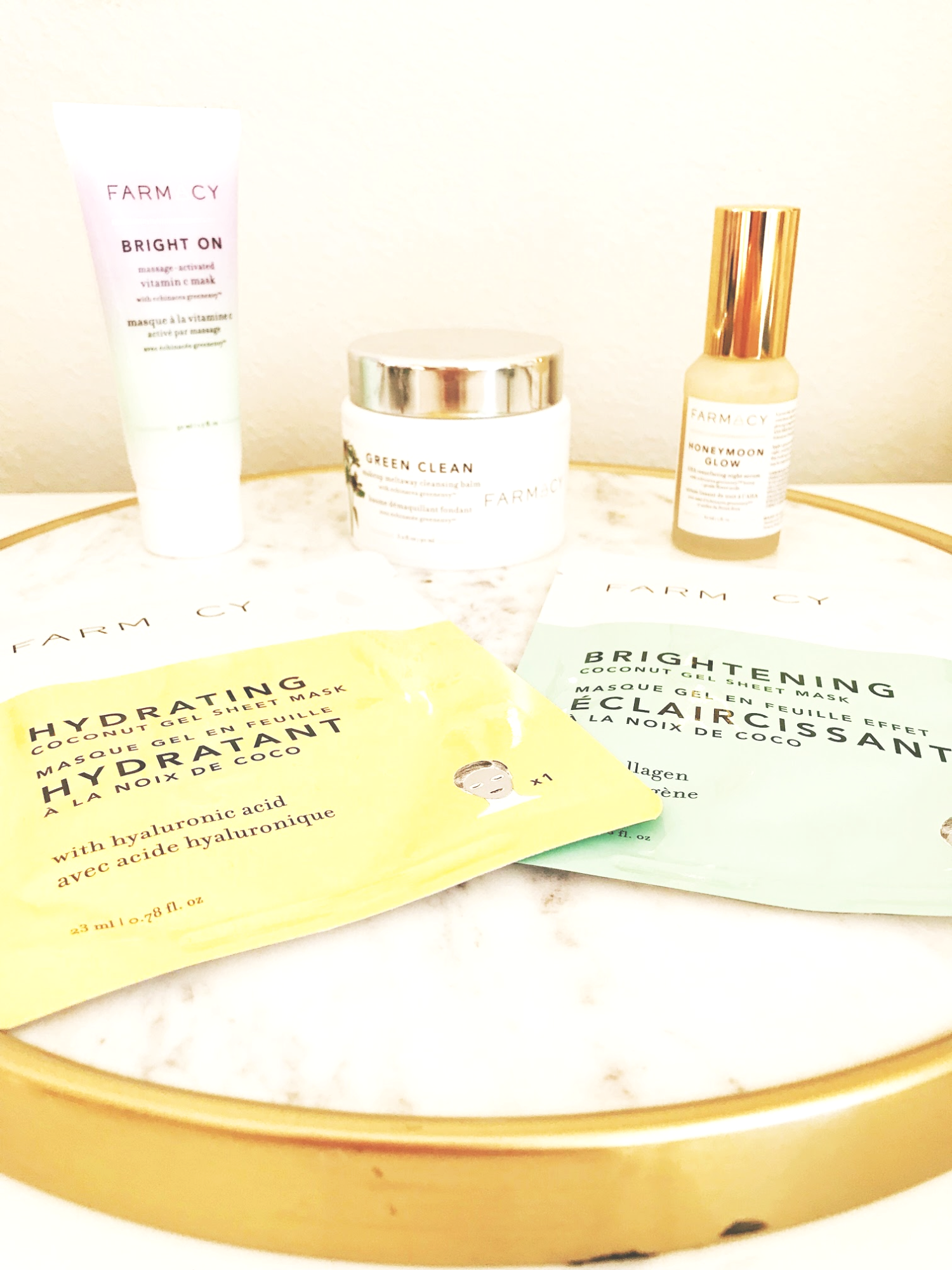 As you can see I love Farmacy Beauty because the products are gentle yet effective. My skin looks and feels amazing when I use any of these products.
Have you tried any of their products? What product interests you the most?