My favorite beauty sale is in full swing! This sale is the perfect time to stock up on those go to products or try some new ones. I know the sale can be overwhelming for some, so I hope this helps you out a little! I've put together some of my most loved products along with some that are on my wish list. I've also paired up with my wonderful blogging friend Becca at Tea with B for this post. Make sure to check out what she's planning on purchasing from the sale!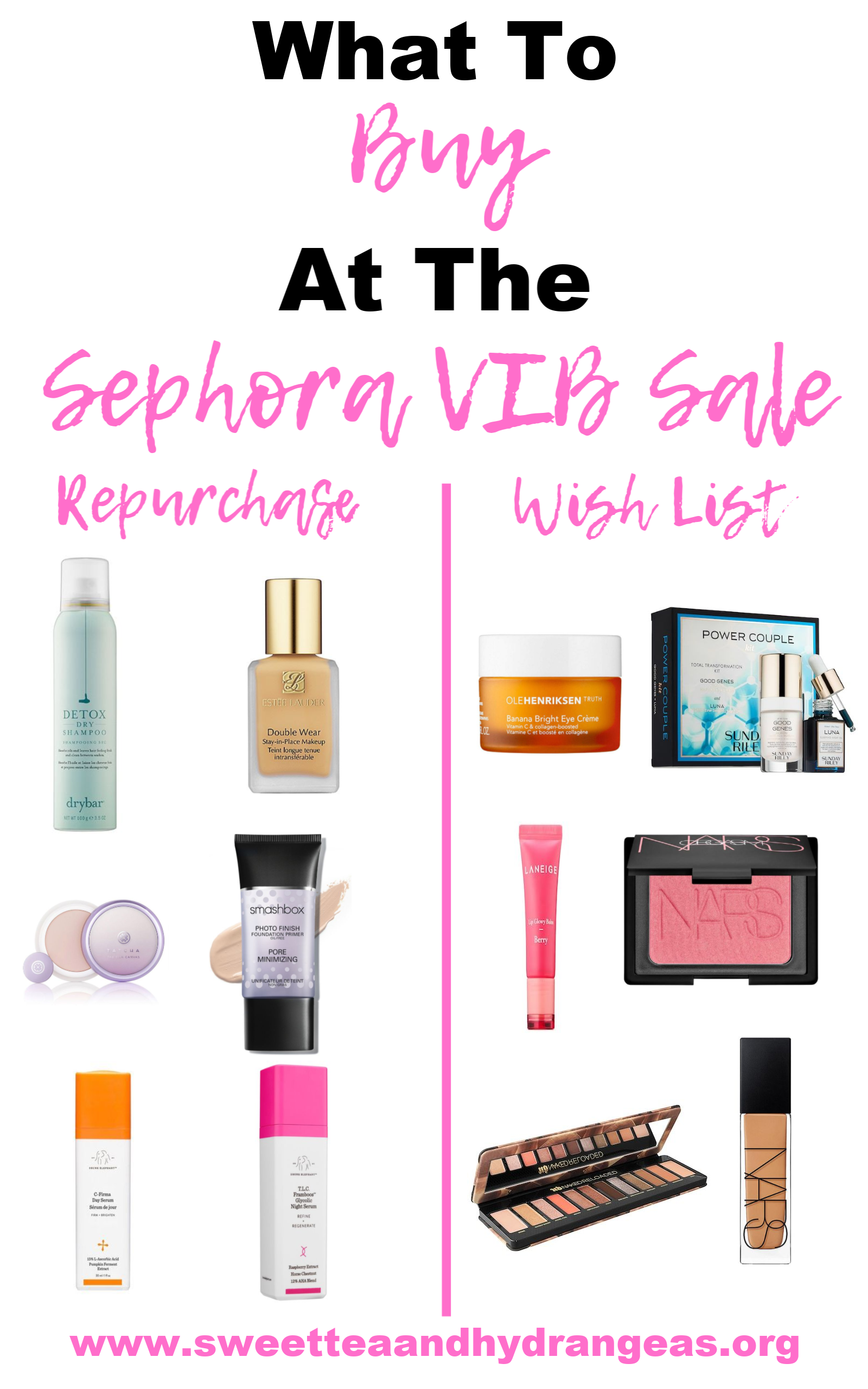 The Dates for the sale:
Rouge: April 26th-May 6th 20% off total purchase. Code: HEYROUGE
VIB: May 2nd-May 6th 15% off total purchase. Code:HEYVIB
Beauty Insider: May 2nd-May 6th 10% off total purchase. Code: HEYROUGE
The great thing about the sale is that the codes can be used online and in-store multiple times. I typically shop the sale online because the store is crazy busy during the sale and I prefer to avoid the crowd. Another reason why I shop online is so that I can earn cashback through TopCash. Who doesn't like earning a little cash back after shopping?
Just at FYI: The sale is exclusive to Beauty Insiders Only
If you're not a Beauty Insider do yourself a favor and sign up here. Here's a break down of the insider program.
Beauty Insider: Everyone who signs up starts off as Beauty Insider. For this tier, there is no requirement in regards to how much money you have to spend in order to stay one. With each purchase, you earn points helping you get to the next tiers, as well as you are able to use those points to redeem for gifts.
VIB: Once you spend $350 in the year you become a VIB and in order to stay a VIB you must continue to spend $350 each year to keep this status.
Rouge: For this status, members must spend $1,000 each year and continue to spend $1,000 every year.
Now that you have a little bit of info on how the sale works, let's see what's in my cart!
Wish List
What I'm Restocking Up On
There are a ton more products I could list but it would be very long. I hope this helps you out when shopping the last few days of the sale.
Will you be shopping the sale? If so what is on your list?
Would you like to see what I purchase from the sale?