Hi Friends! I can't believe how fast August went by and how we are already in September! I know I sound like a broken record but I honestly don't remember half of freaking August. It flew by without a trace. Now that August is officially over, I can start decorating my house with all things Fall! I absolutely love Fall and wish that it could be way longer than way it is but I'll take what I can get. Despite how fast August went by, I found some awesome things to add to my favorites list.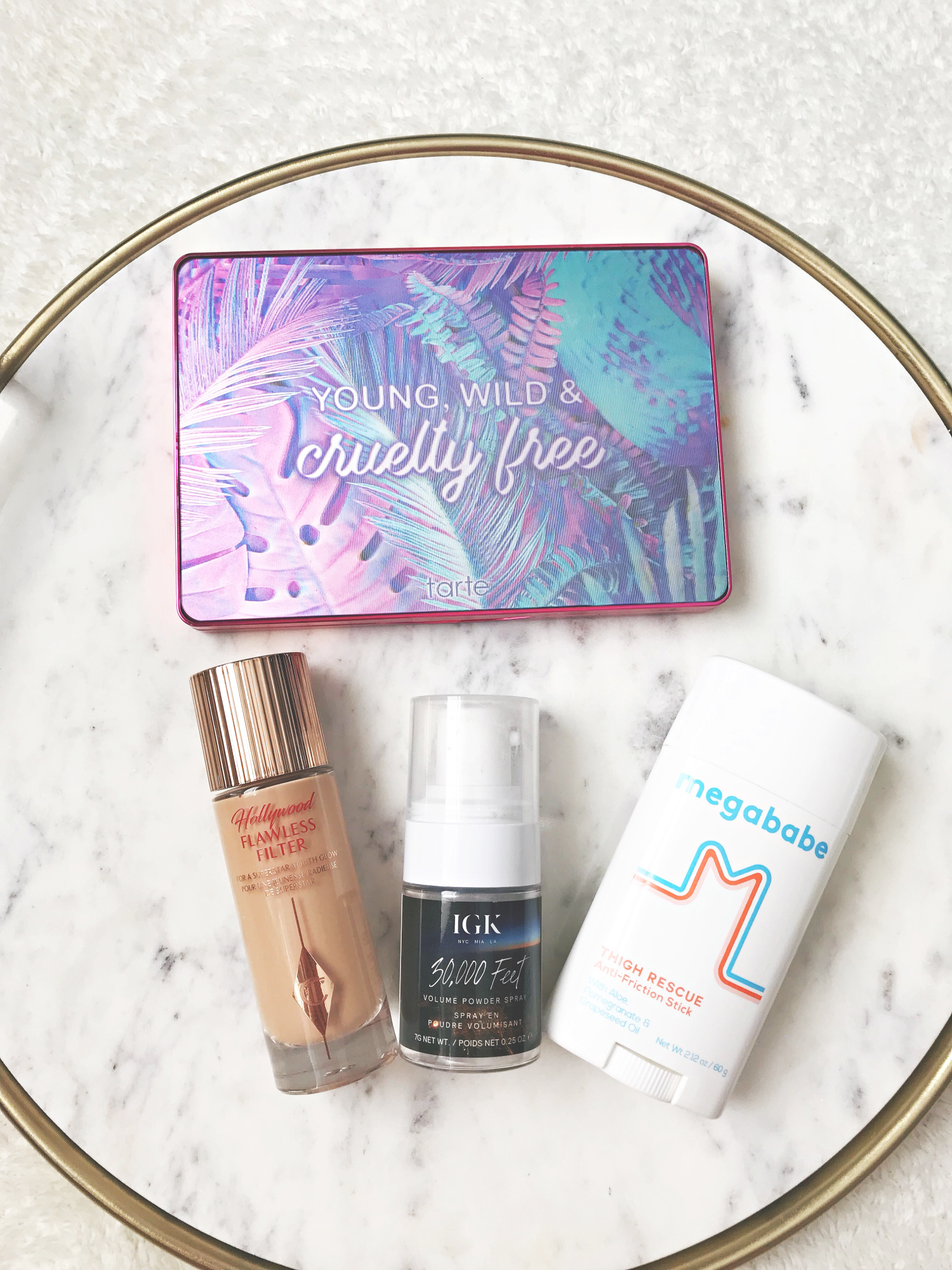 Beauty
Tarte Unleashed Eyeshadow Palette $39// I have been a huge fan of Tarte's palettes for quite some time and this one does not disappoint. I love that they include neutral and pop of color shades to create several different looks. The shades are very pigmented and blend out effortlessly. I will have a full review, swatches and looks coming soon!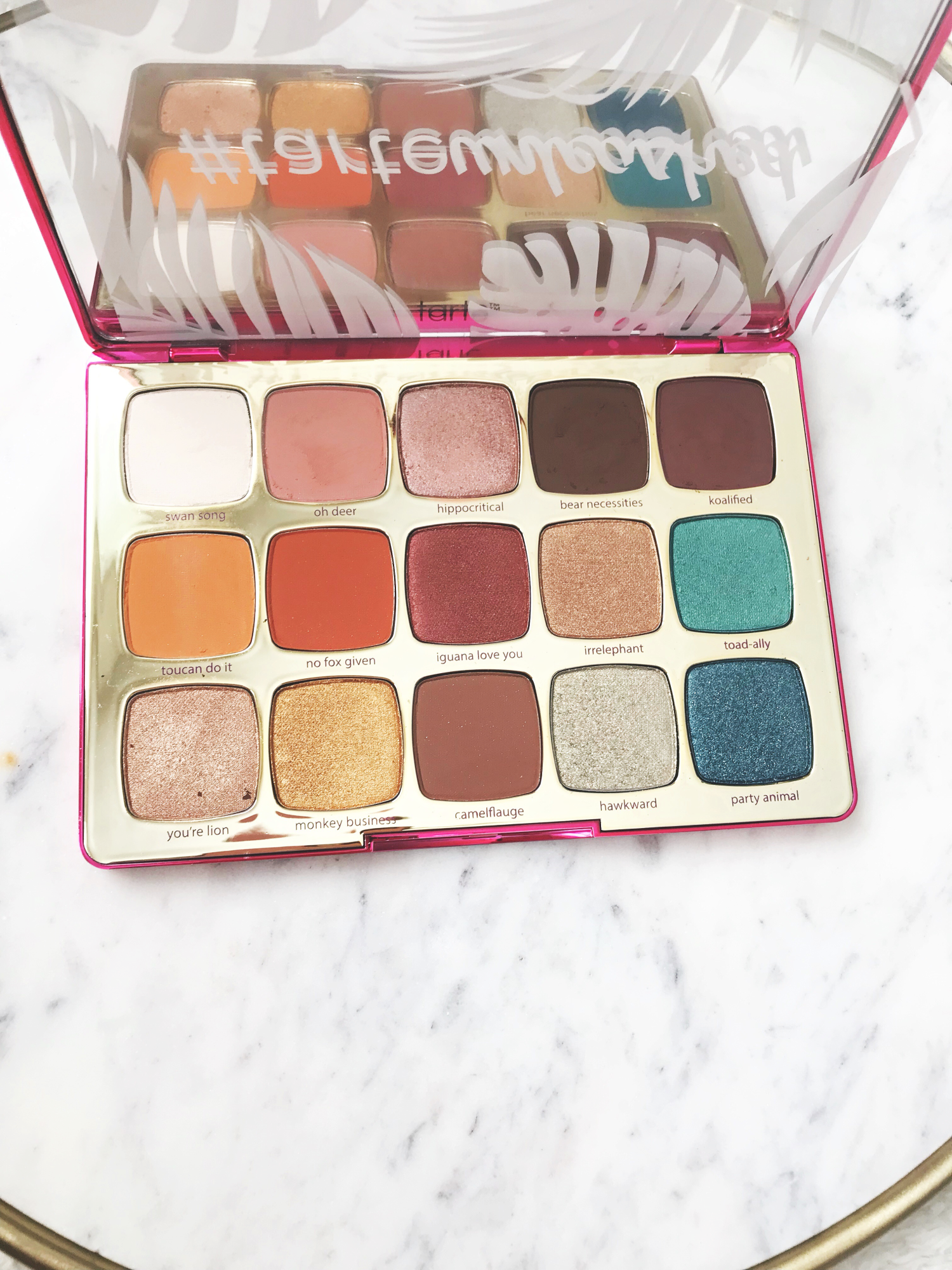 Mega Babe Thigh Rescue $14// Thigh chaffing is the worst! The ladies over at Influenced The Podcast praised how amazing this was, so I had to give it a try. Living in the south and wearing shorts/skirts while its over 100 degree can cause a little of chaffing, which is a serious pain in the butt. This stuff seriously is the BOMB! I have used it and had no issues with chaffing. I put a little on inside my thighs and go on about my day. Seriously get you some of this!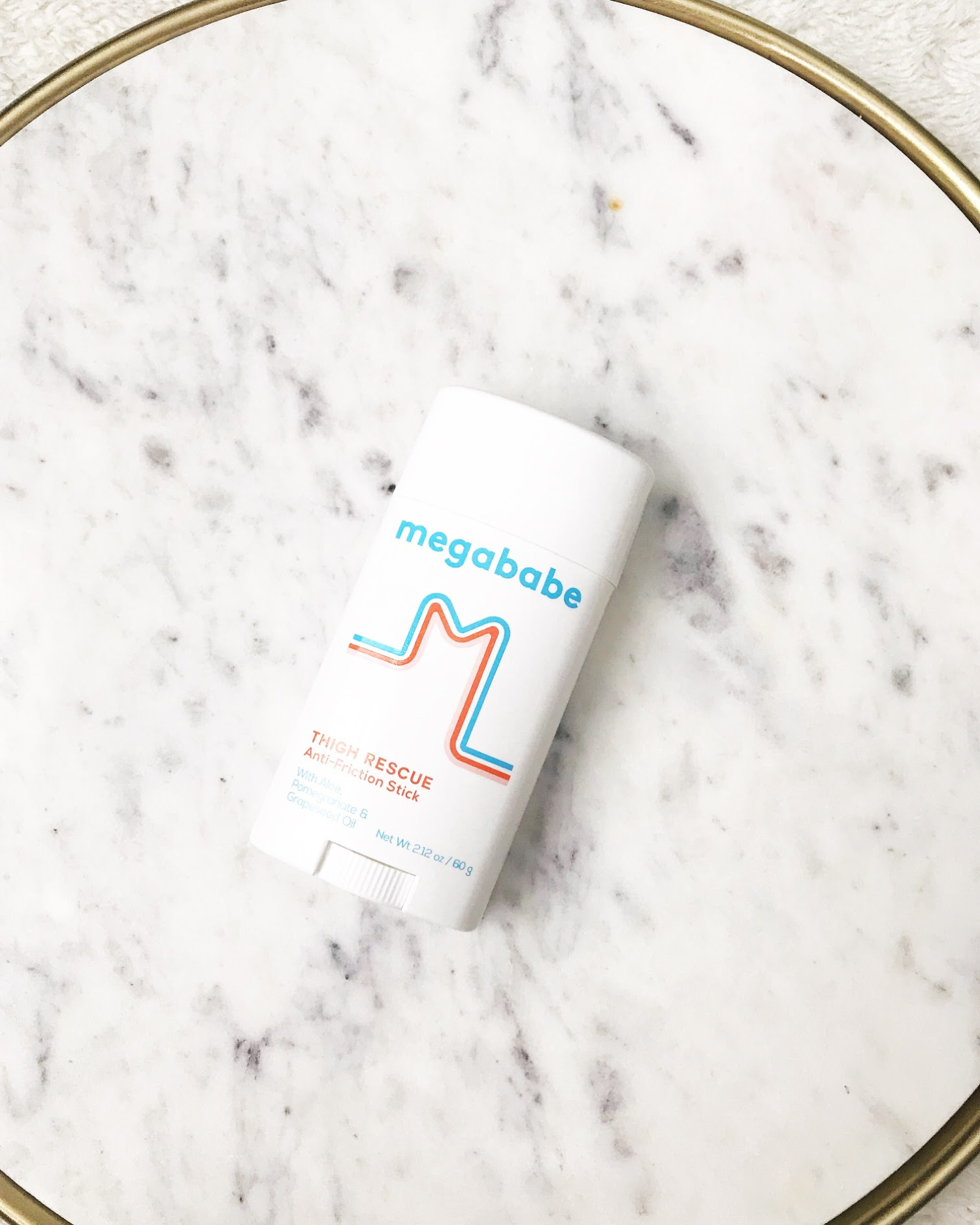 Charlotte Tilbury Flawless Filter $44// I have become a fan of CT products over the last few months. I remember everyone raving about them and I told myself I really didn't need anymore makeup. Well you see how well that talk worked out! I paired this on top of the CT Magic Foundation to give a little more coverage in certain places and to add a little more shine to my complexion. It's lightweight and looks really great on the skin! I also used it with my Tarte Face Tape Foundation and it looked great as well. When I wear this, I get a ton of compliments on how great my makeup looks.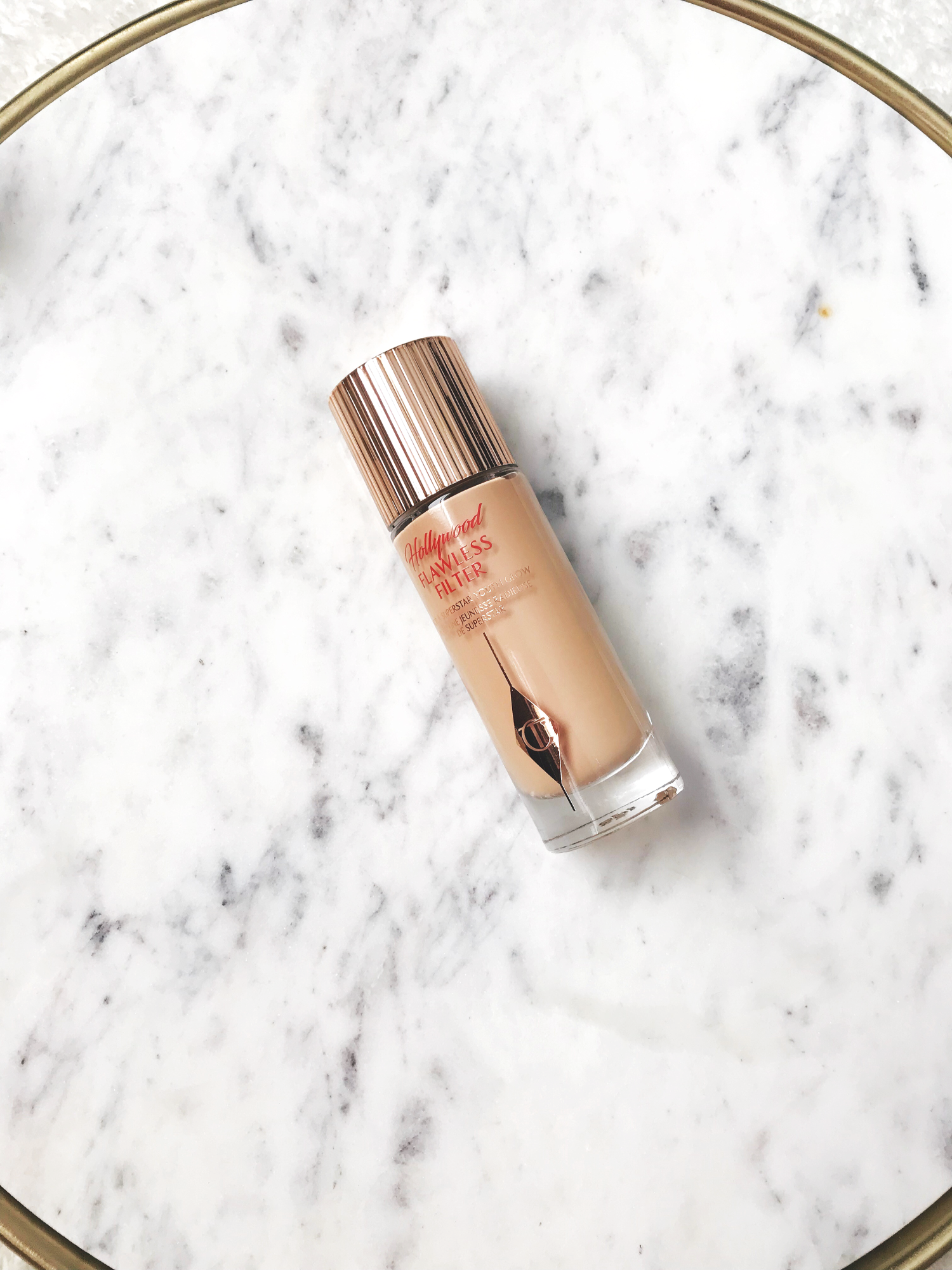 IGK 30,000 Feet Volume Powder Spray $32// When it comes to products that can add volume to my hair, I am down to try! I have used several other products from IGK and loved how my hair looked. I separate my hair into sections, spray a few pumps into my hair and then massage it into my hair. The formula of this powder is extremely light weight and not gritty. It adds a good amount of volume that is perfect for my fine hair.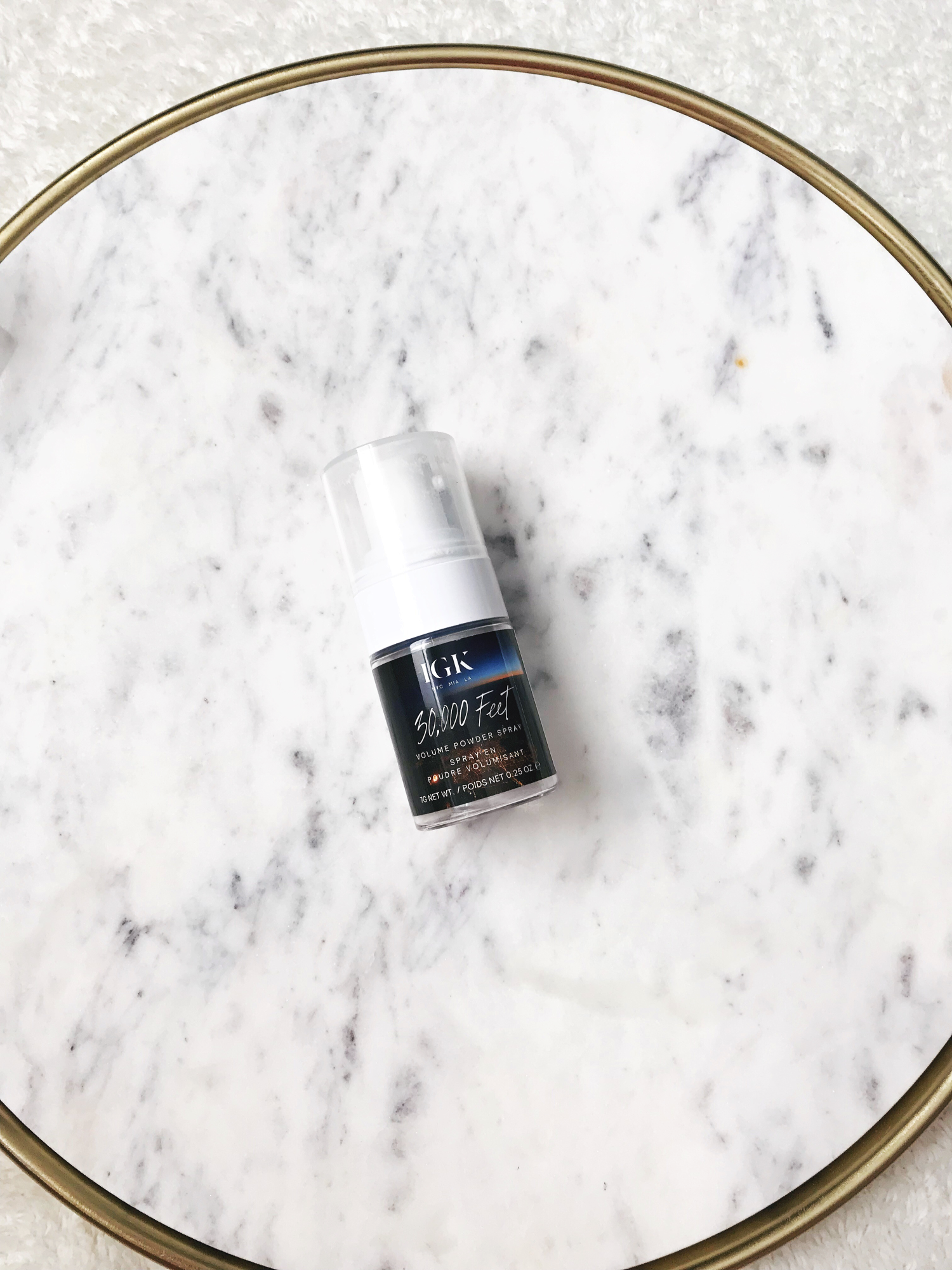 Blog Posts
Back To School Fashion from Coffee With Summer// I love the outfits that Summer put together in her post! Really stylish but super comfortable looking. I am all about being stylish and comfortable at the same time.
Addictive True Crime Podcasts from Beauty With Lily// I am a true crime addict and while I listen to some Podcasts, Lily had some great suggestions. If you're looking for some new suggestions look no further!
25 Easy Slow Cooker Recipes from Kara at Kindly Unspoken// Kara picked some amazing recipes in this blog post! Once Fall hits, slow cooker meals are seriously the best!
Podcast
Influenced The Podcast// Lindsay from @bourbonlipstick and Christine from @simplystineco are a lot of fun to listen to! They cover beauty, blogging, books and everything in between. They are funny as hell and talk no bullshit. Give them a listen!
Music
Lizzo "Truth Hurts"- So I'm married but this song is my jam. It's catchy and I can't help but sing along to it.
Taylor Swift "You Need To Calm Down"-So I've enjoyed some of her songs here and there. I've never been a crazy fan because I feel like all her songs used to be about the same thing over and over again. But I will say that this song has me singing for sure!
I hope you all enjoyed my August Favorites as much as I enjoy sharing them with you all!
What did you love in August?