There is no denying that I am addicted to buying eye shadow palettes. Today I am excited to be sharing my review of the Tarte Unleased Palette. This palette has quickly become a staple in my makeup routine. I've shared it a ton on my Instagram because it's just that good of a palette (I'm sure my followers are tired of seeing it. Lol). It's such a fun palette that isn't typically what I reach for but I thought what the heck, just buy it. So here I am sharing all about it.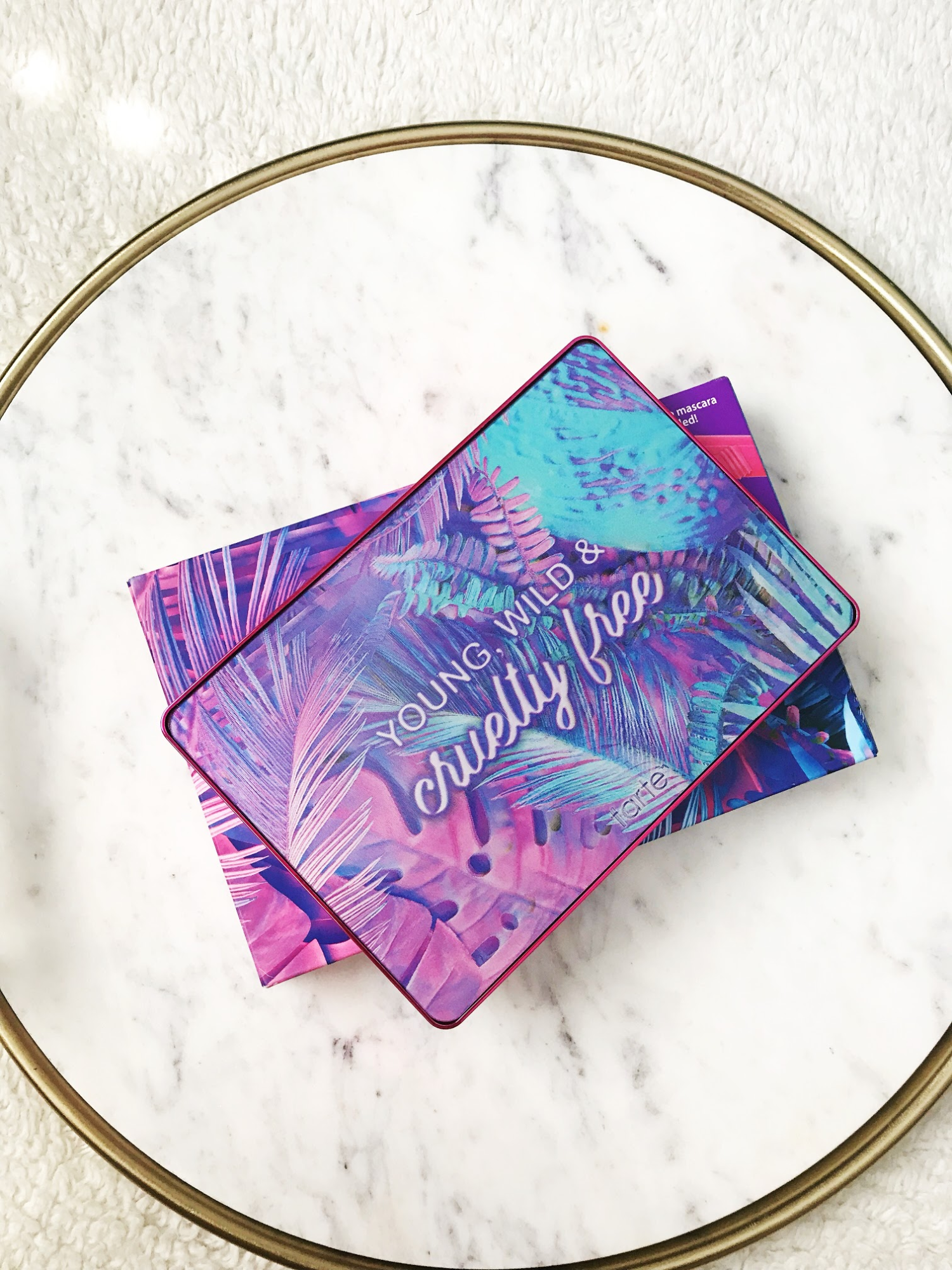 The Tarte Unleashed Palette has 14 shades with a mixture of mattes and shimmers. You can create so many looks with this palette rather it be an everyday look to something more bold. All of the shadows contain Amazonian clay, mineral pigments and vanilla. The palette also smells like chocolate (it's not overpowering)! I also really love that it comes with a mirror, which makes it super easy to use anywhere you go.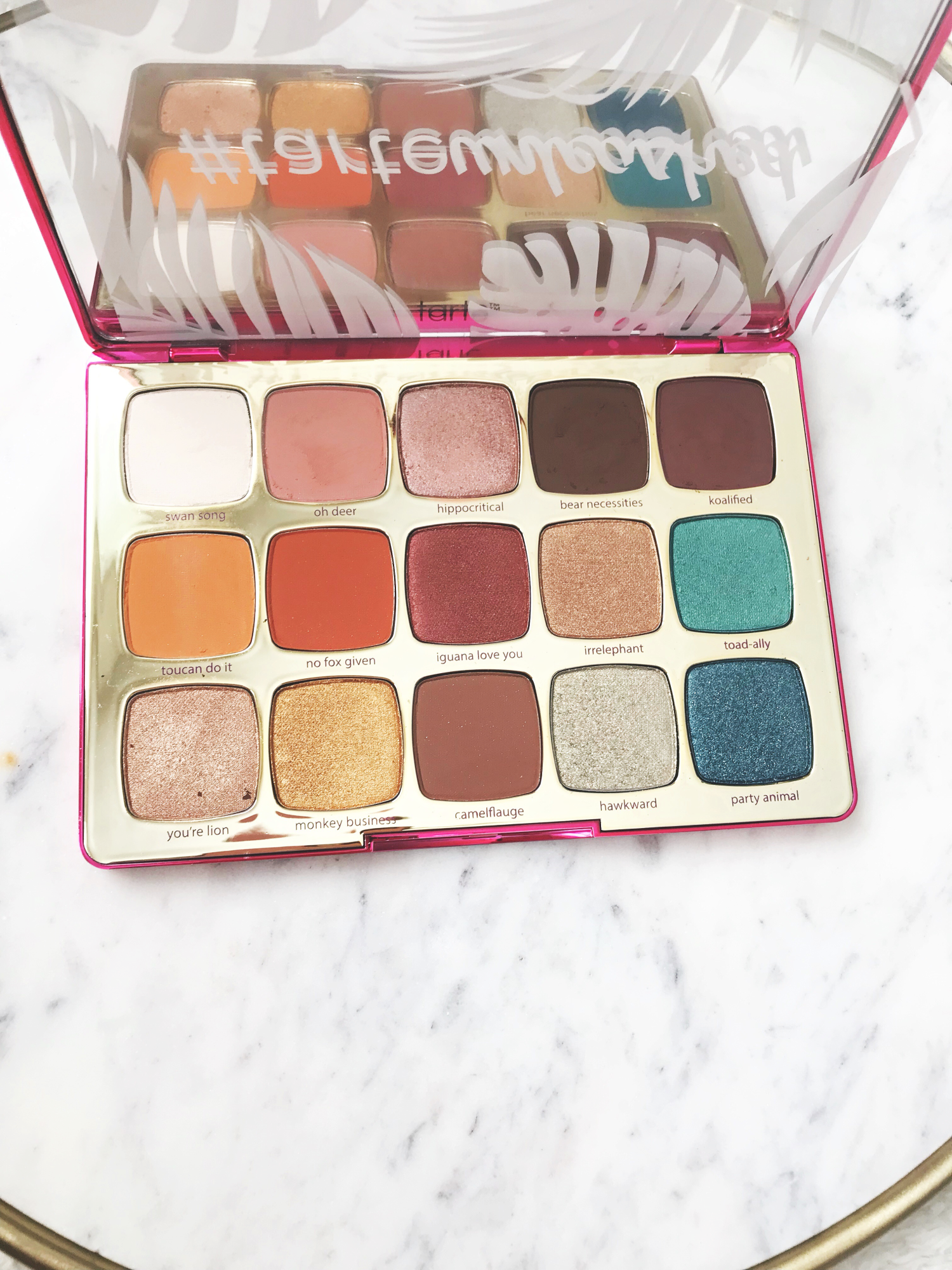 The formula of the shadows are awesome! They are very pigmented and they blend out with no issues and I experienced very little fall out when I applied them. I really liked that the mattes were not chalky when I did the swatches, which is a plus in my book. Granted some matte shadows are chalky when you swatch them but perform great when applied. The matte shades were just as creamy as the shimmer shades.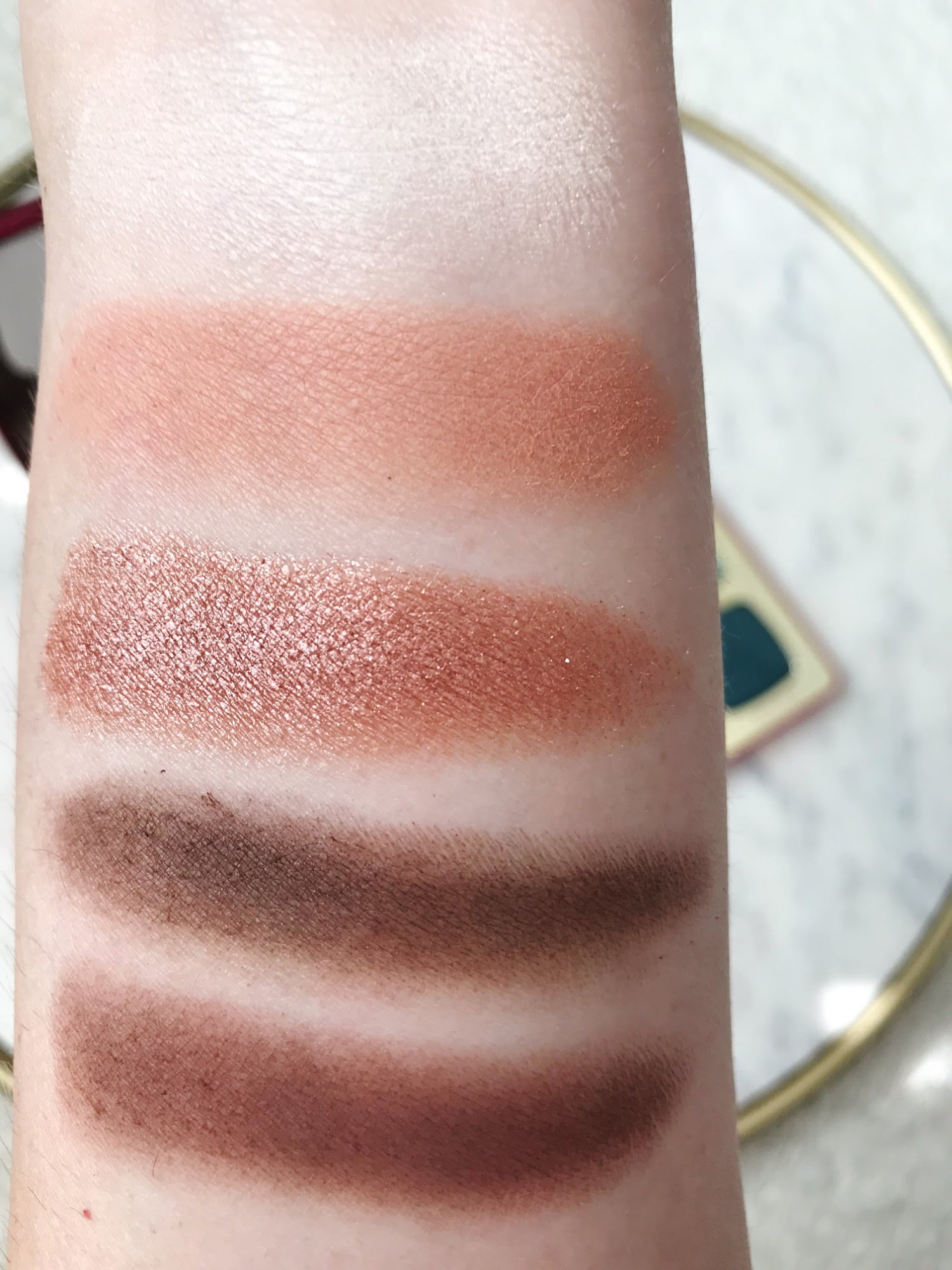 Top to Bottom: Swan Song, Oh Deer, Hippocritical, Bear Neccessities, Koalified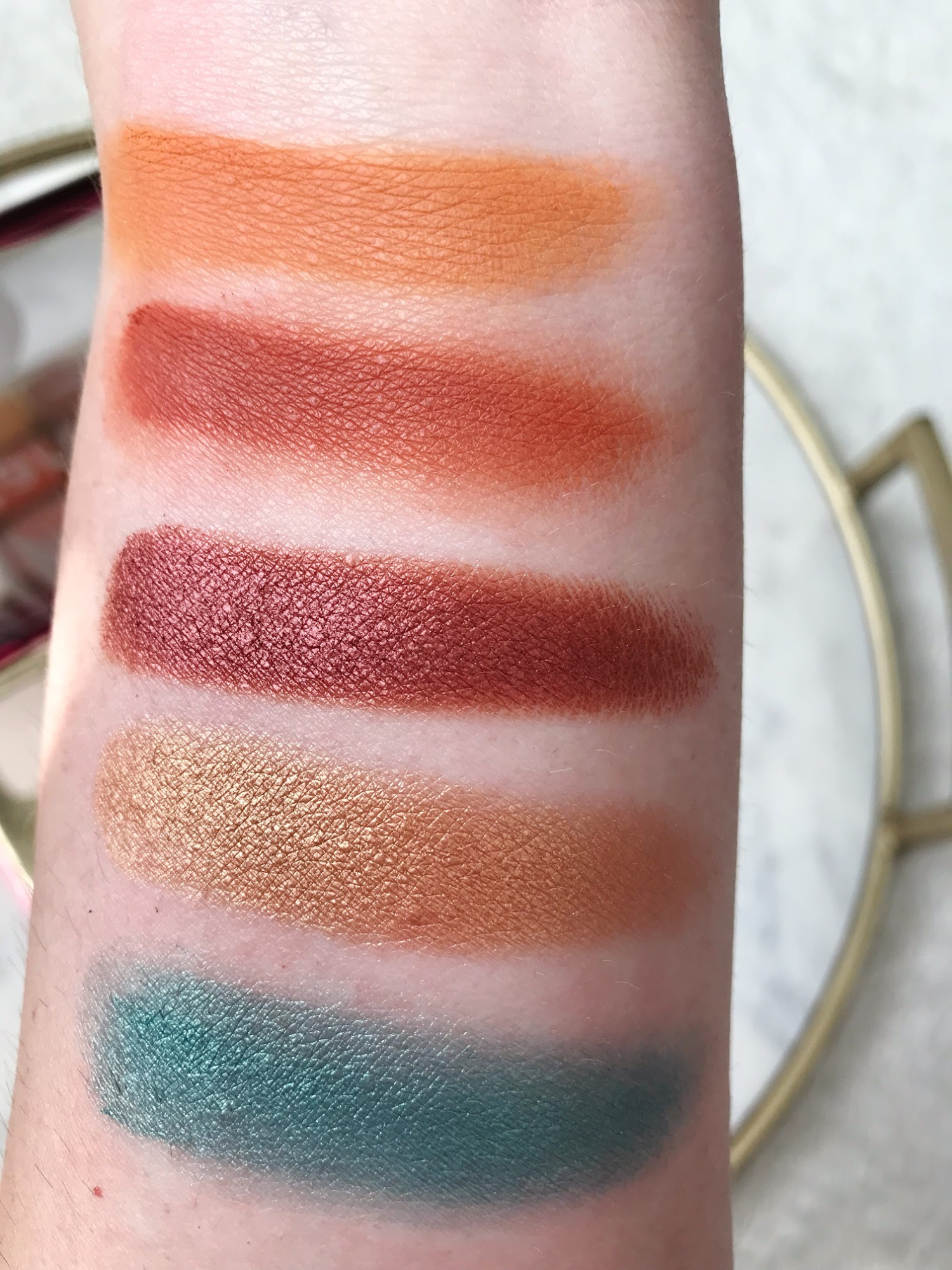 Top to Bottom: Toucan Do It, No Fox Given, Iguana Love You, Irrelphant and Toad-Ally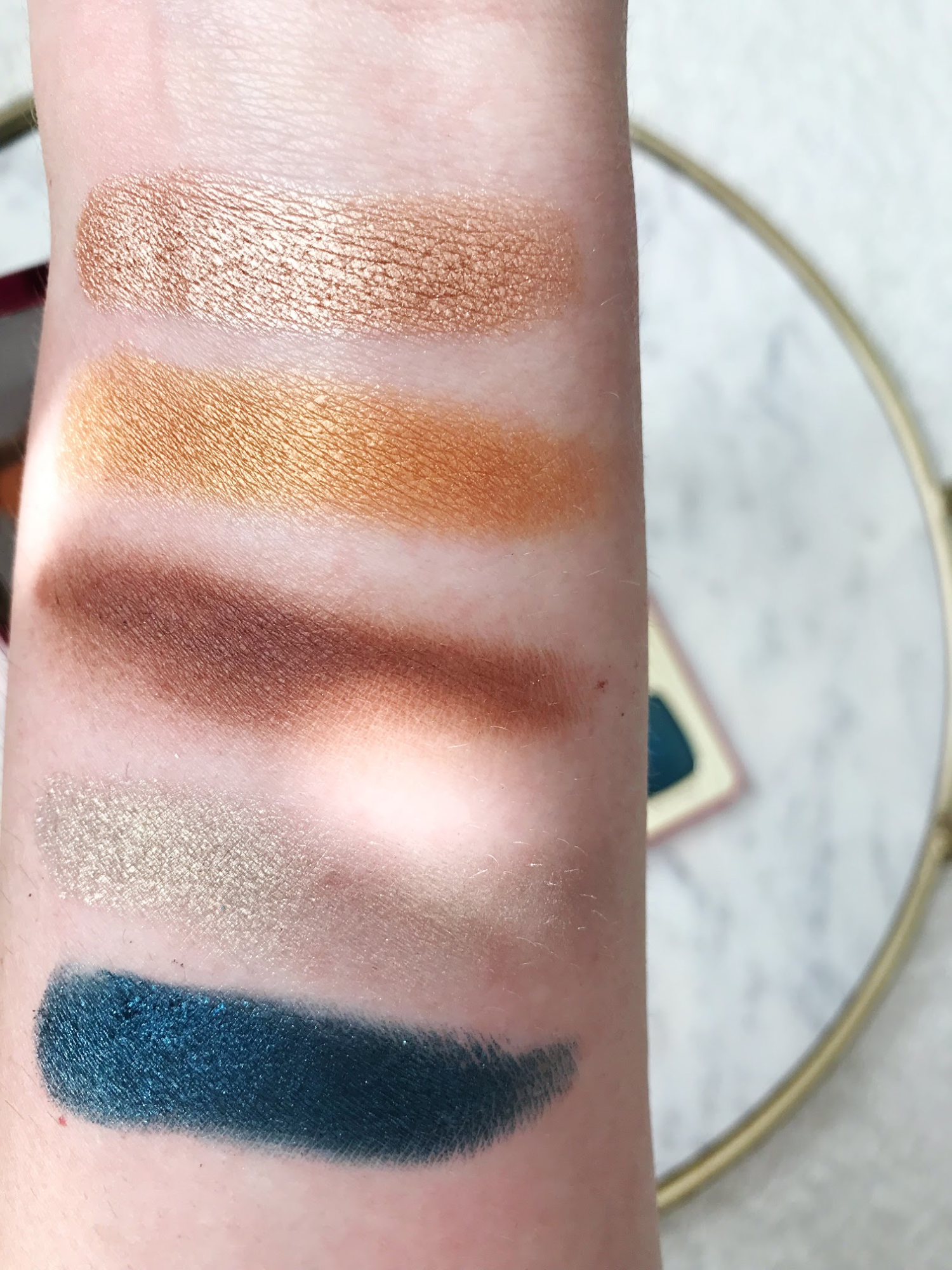 Top To Bottom: You're Lion, Monkey Business, Camelflauge, Hawkward and Party Animal
Again this palette is one of my new favorites that I have been constantly reaching for. I love the different shade range in the palette. My favorite shades are Toucan Do It, No Fox Given, You're Lion and Party Animal. Tarte added another amazing palette into the mix that is well worth purchasing. I hope you enjoyed this review!
What are your favorite shades in the palette? Do you own any Tarte palettes?